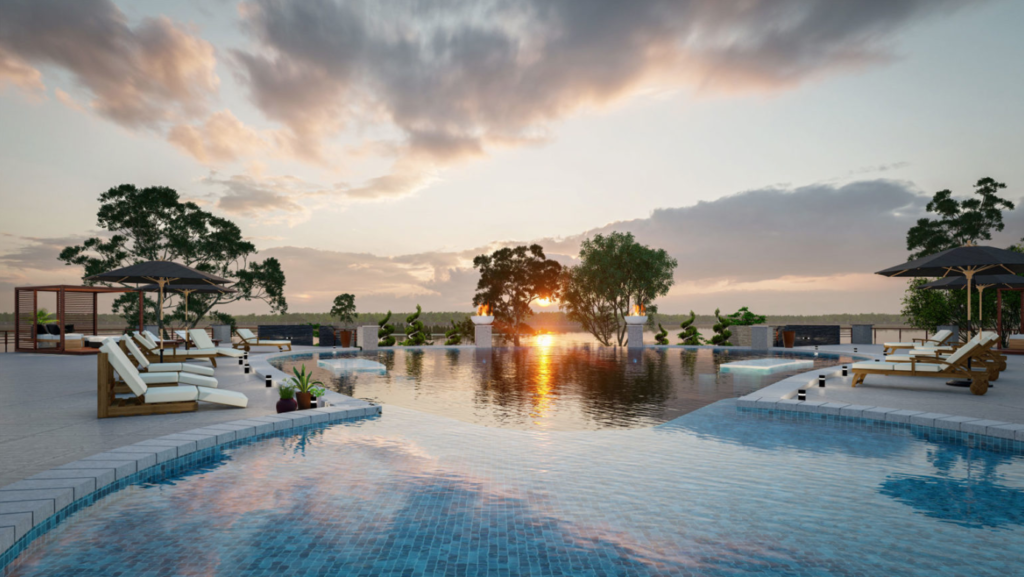 by Nathan Bechtold
A new luxury condo community is coming to the Lake of the Ozarks, and here, the developers say they are focused on quality over quantity.
Already under construction, Havens at Four Seasons, located in the Village of Four Seasons, is a small, upscale complex with luxury amenities that craft a resort-style experience. With only 39 units, some of which are already sold, availability is limited. Choose from 3 or 4-bedroom plans or one of the eight penthouse suites. The starting price is $579,000.
View the full brochure and reserve yours at havensfourseasons.com.
Marketing director for Lakeside Constructors Kurtis Ohse explained, "We are doing something different here at the Lake. Part of the luxury element is the promise of perpetual green space along this beautiful lake point."
Beautiful architecture complements modern layouts, interiors feature generous proportions, and the top-level penthouse suites — eight in all — are built with luxuriously high ceilings ranging from 11 to 19 feet. The building mimics the arc of the point, giving it a central set of units with two wings. And for those looking to entertain at their condo, the center units will be ideal. "Those center units will have an amazing balcony," Ohse said. "Five-hundred-plus square feet."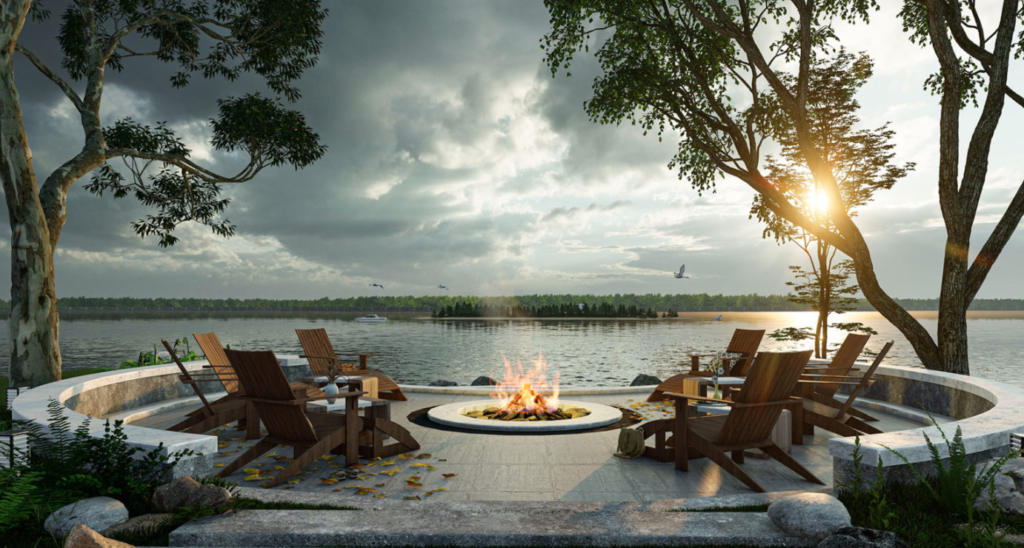 Along the sprawling, lakefront patio, an infinity-edge pool overlooks the Lake. The outdoor community kitchen allows residents to cook dinner while friends and family play nearby. Owners and guests can unwind at one of the multiple lakeside firepits as the sun sets across the channel.
Havens at Four Seasons will feature a clubhouse available to residents with amenities including a large kitchen, commercial-grade icemaker, and plenty of entertaining space. Commercial-grade cardio equipment, an all-in-one strength trainer, and assorted free weights will be available in the fitness center. Uniquely, The Havens will have its own private boat ramp for condo owners to use. "That boat ramp is where the ferry that used to service Porta Cima came in and out before the bridge was there," Ohse explained.
Havens at Four Seasons' amenities and features set it apart:
Water access: While most condos have seemingly infinite steps to reach the docks, Havens will have a cart path from the back parking lot all the way down to the entrance of the docks. This allows residents to load their golf carts and drive up to the dock. Also featured will be a swim dock with WetSteps and ample protected swimming space.
Quality construction: "There are no upgrades for this project… we're already including the best of everything," Ohse said. Materials and designs have been chosen to be top-quality and aesthetically pleasing.
Parking: "After a long drive to your condo to relax, the last thing that you want to do is fight for a parking spot," Ohse said. Havens at Four Seasons features abundant parking, including deep spots for trailers. Single-car and golf-cart garages are available to purchase.
Start dreaming of your resort-style condominium at the Havens: visit havensfourseasons.com.