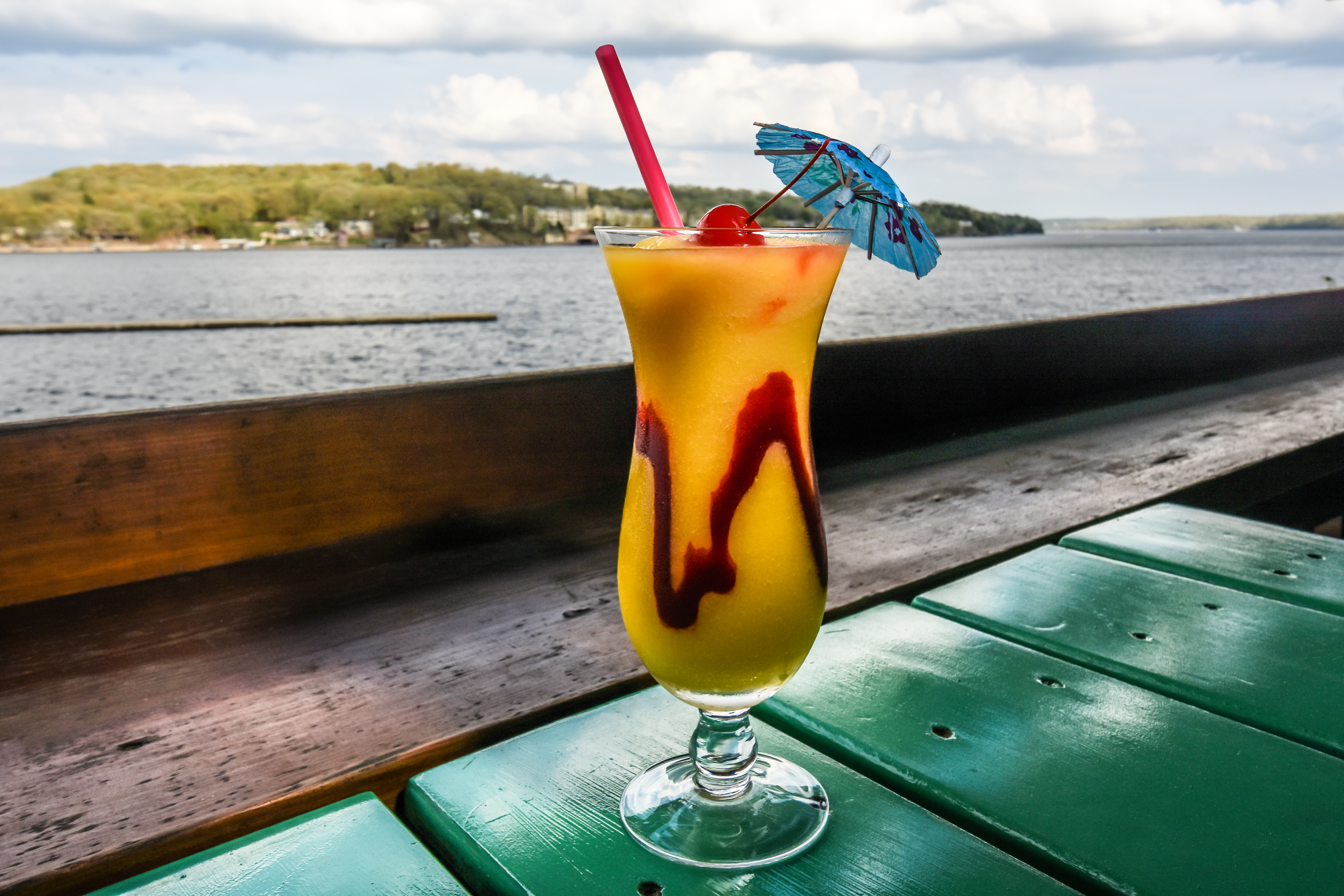 by Al Griffin & Emily Smith
Nectar Of The Gods — Paradise Restaurant
Paradise's signature drink, "Nectar of the Gods," is like a peach party in your mouth! Made of white rum, Hiram Walker Peach Schnapps, and ice-blended mango drizzled with strawberry puree, its name does perfect justice: the flavor is heavenly. While you're in Paradise (or maybe the next time around), try the wild-looking "Jamaican Ten Speed" too. It's a combination of Malibu coconut rum, Hiram Walker Melon Liqueur, Banana Liqueur, fresh banana, coconut, and pineapple juice blended with ice. A piña colada, with a melon splash!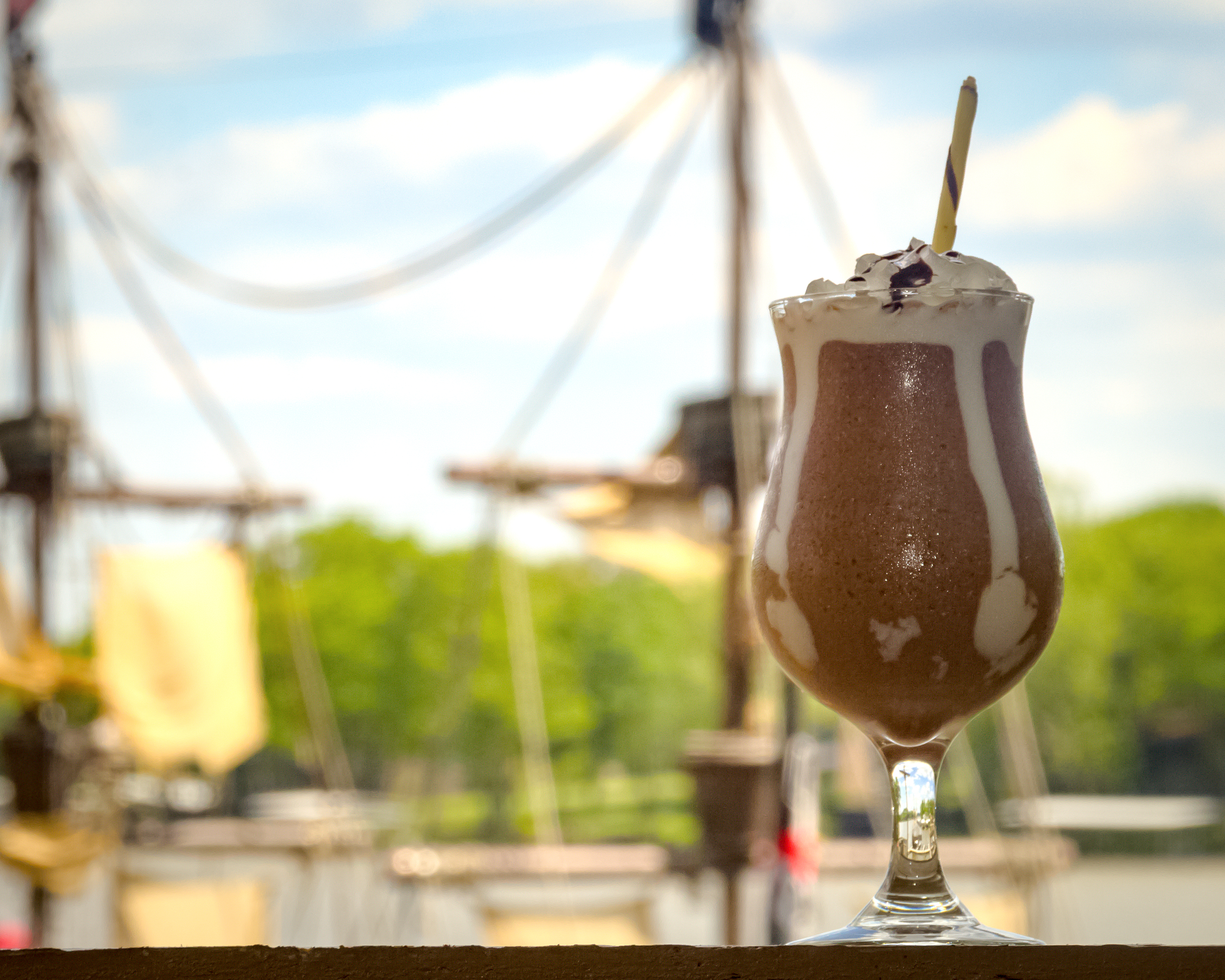 The Crossbones — Jolly Rogers Grub & Grog
If the pirates' crossbones signify death, then the Jolly Rogers' Crossbones is a fine way to go. It's chocolate ice cream, vodka, crème de cocoa, and Kahlua under a cloud of whipped cream. It's a drink to raise in celebration. It's a drink to savor. It's a drink to order after a hot day in the sun.
With white chocolate stripes, chocolate syrup drizzled across whipped cream, and a tightly wrapped white chocolate candy stick for dipping and sipping, this adult milk shake looks as good as it tastes.