Fishermen are always angling for an edge. Some love tech, some lean on tradition, and others say it's all about big baits. by Brent Frazee When Andy Newcomb launches his bass boat at Lake of the Ozarks, it looks like a floating computer lab, filled with the latest...
read more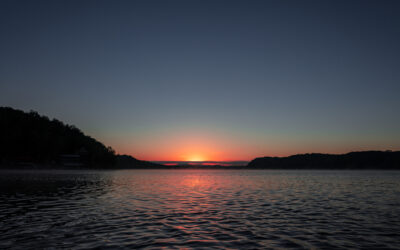 Beauty and brilliance upstream: boaters are exploring the Lake above the 40MM by Deanna Wolff It's no secret that there's absolutely nothing better than spending the day cruising, coving, and catching fish, and converging at waterfront restaurant/bars on the Lake of...
read more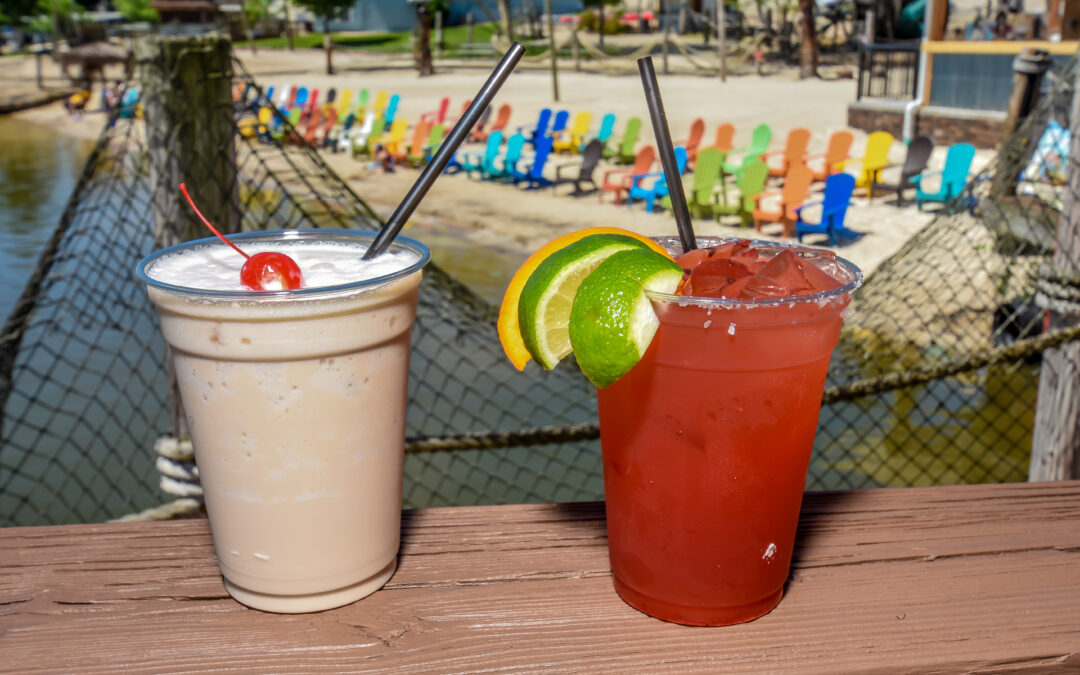 by Emily Debert Whether ye be an old salt, sea dog, or a mere scallywag, Captain Ron's has something for every pirate at the Lake! Captain Ron's, owned by Ron Duggan, opened up in November 2006 and boasts 700 feet of Lakefront, two beaches, and a sand volleyball court...
read more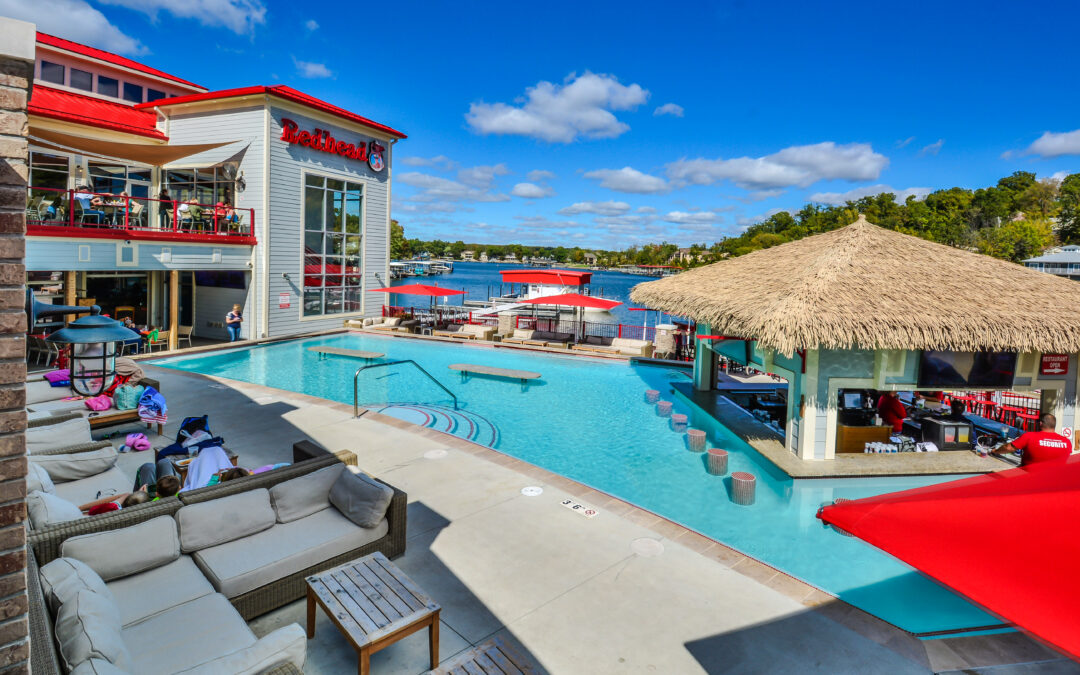 by Mike Kircher I have been a U.S. Coast Guard licensed captain at Lake of the Ozarks for 5 years. In that short time, I have learned that boat charters at the Lake are about more than just driving a boat. I am navigator (nobody knows where they are), tour guide, and...
read more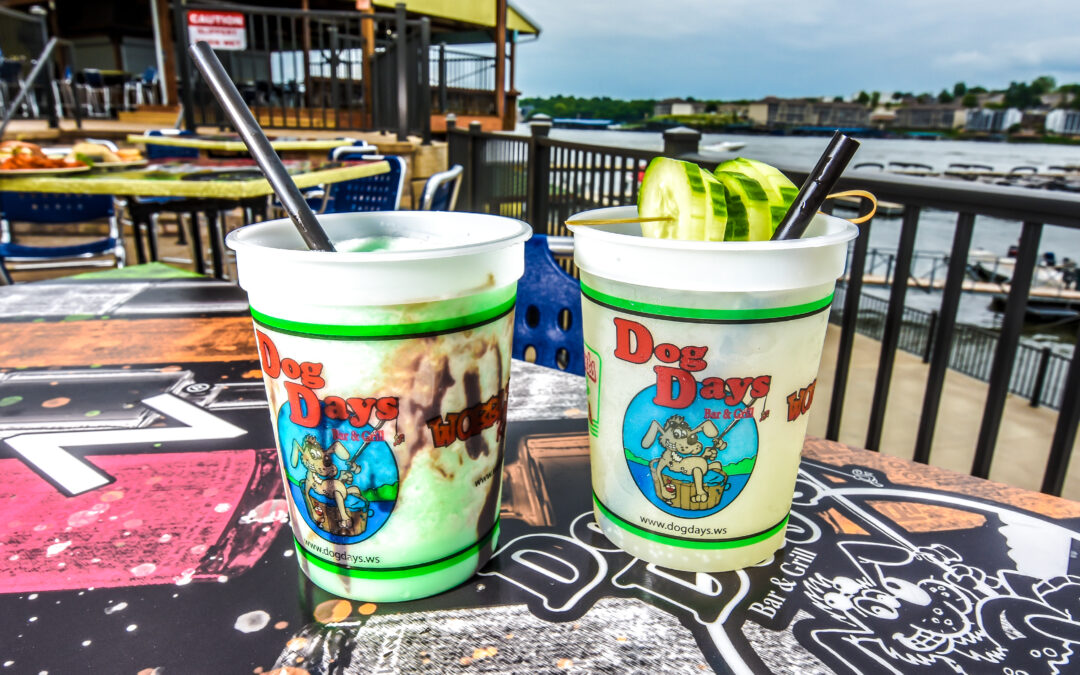 by Sara Halverson Home of the cove-out music festival AquaPalooza, the White Party, and one of the coolest-looking pools and swim-up bars at the Lake, Dog Days Bar and Grill sits on the 19 MM just west of the Grand Glaize bridge. While it's easily found by land and...
read more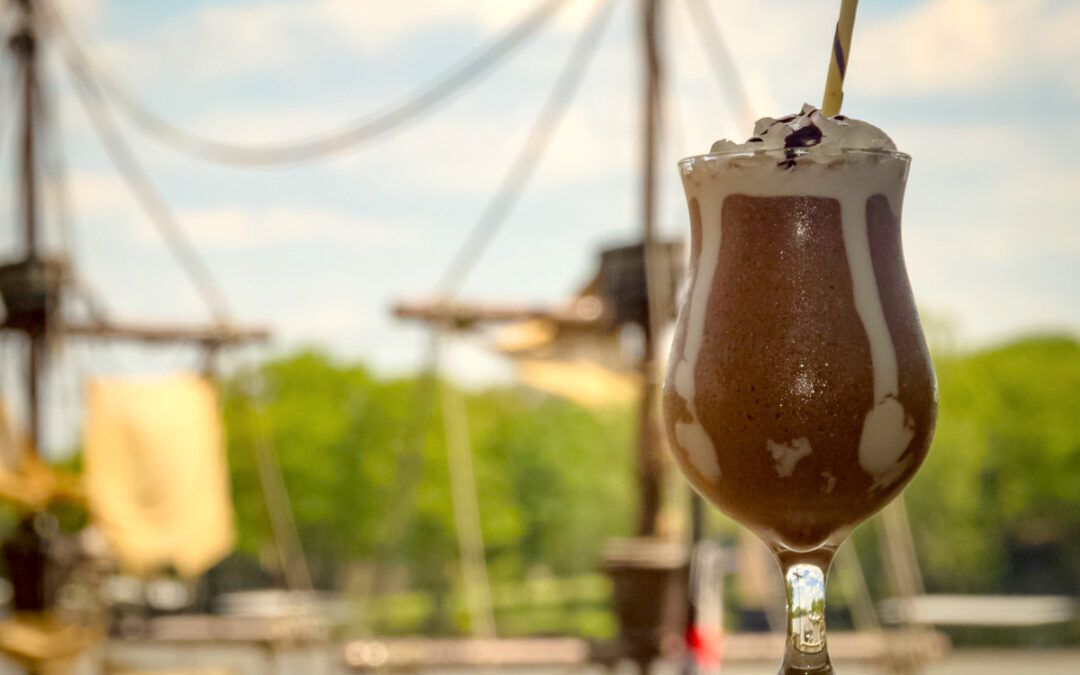 by Deanna Wolff When you work like a captain, you need to play like a pirate. Lake of the Ozarks boaters can "get their pirate on" at Jolly Rogers Grub & Grog and The Kraken Shack, Fresh Seafood and Oyster Bar, in Rocky Mount – two terrific restaurants at one...
read more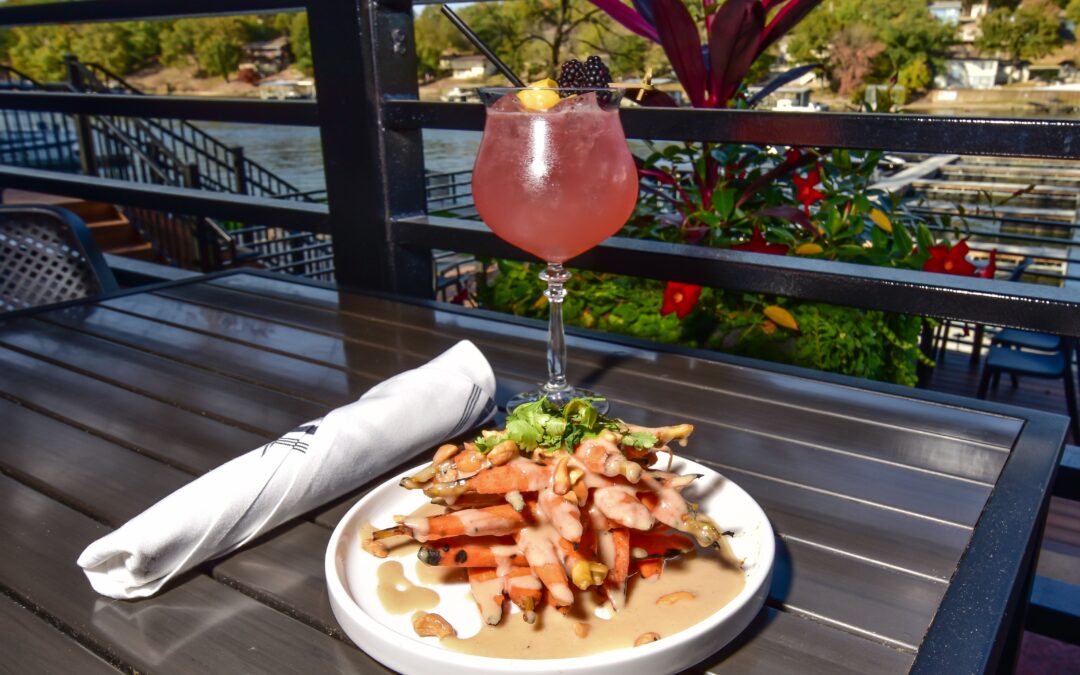 Seasonal dishes, creative cocktails, and upscale-casual with a lake view. by Nathan Bechtold An evening on the Lake can be anything you want it to be, but when it comes to an elevated waterfront dining experience, there's only one place: 1932 Reserve. Formerly a...
read more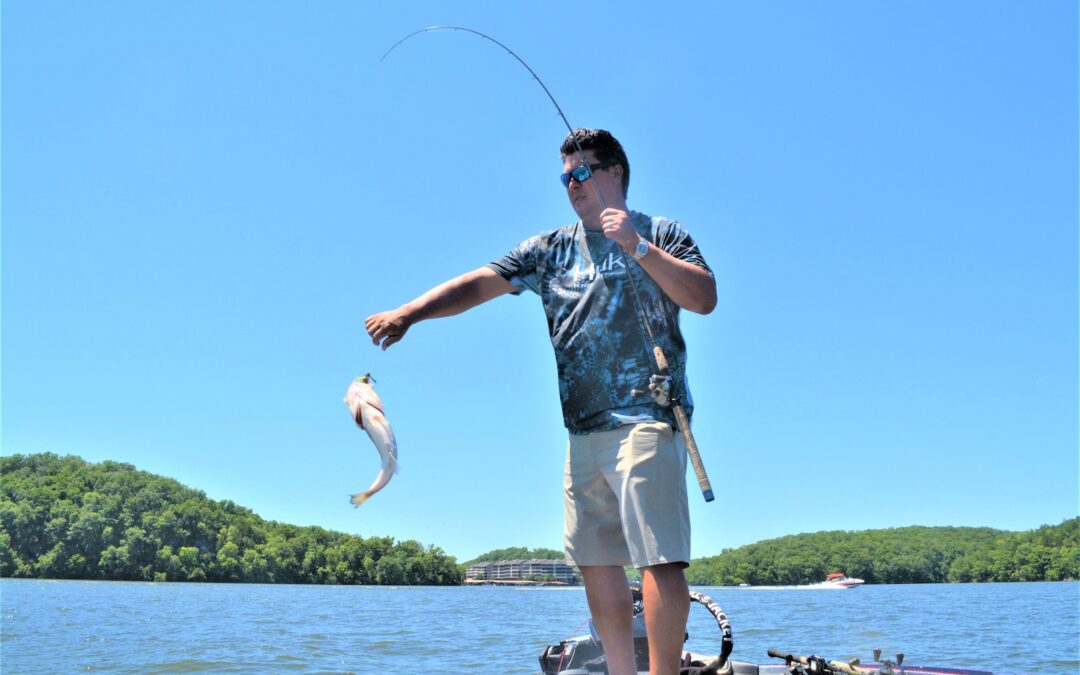 Lake of the Ozarks' busy summer gives anglers a unique advantage for the rest of the year. by Brent Frazee It's a mid-summer day, and Lake of the Ozarks has become one giant boat show. Cruisers throw off giant wakes, jet skiers cut across the choppy water, boats...
read more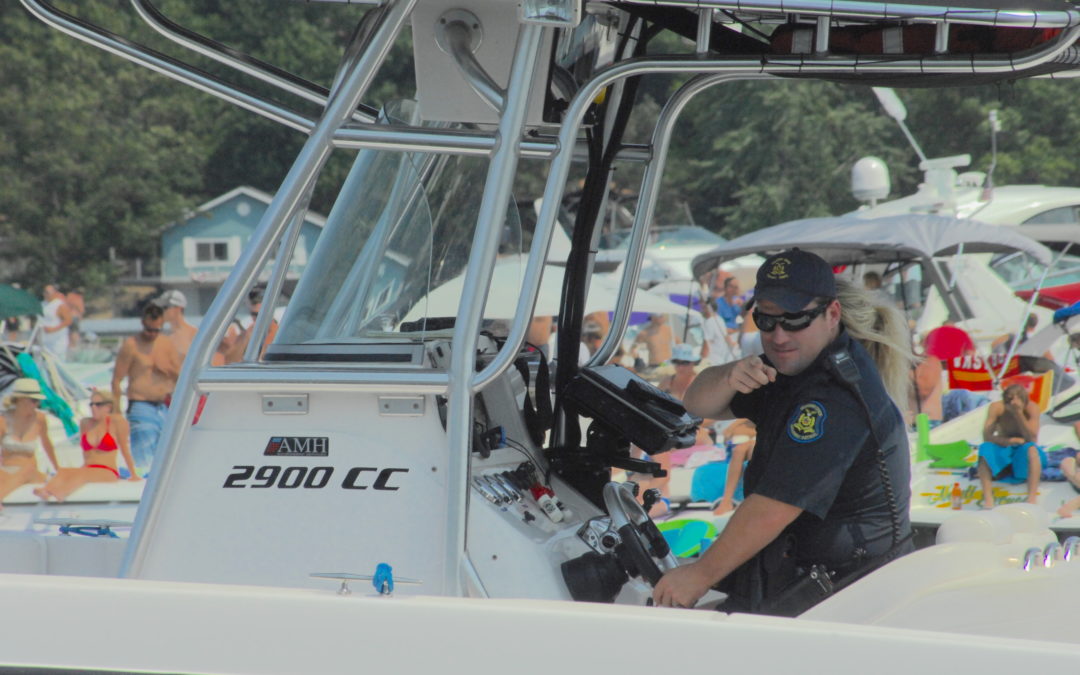 Driving a boat feels like freedom. But that doesn't mean there are no rules; here are five tips boaters would do well to remember. by Nathan Bechtold & Al Griffin Appoint A Sober Captain It's obvious. It's so obvious, and the message gets beaten into our heads...
read more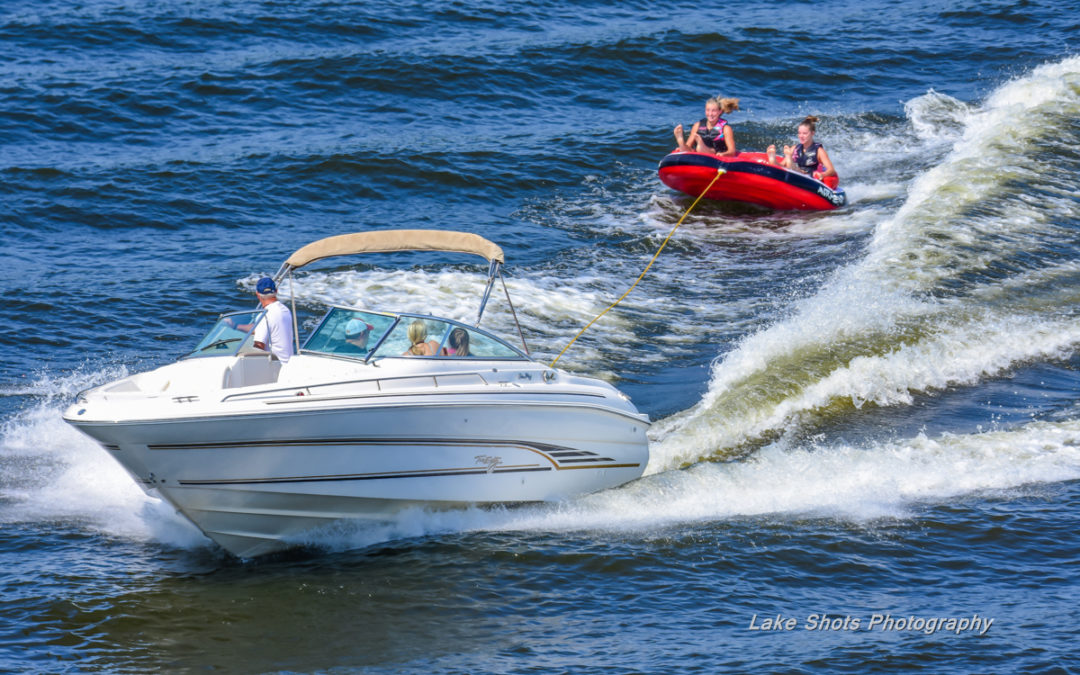 Treating Lake visitor injuries for decades, the doctors at Lake Regional have seen a thing or two… by Anita Harrison/Lake Regional Health System When Lake of the Ozarks is busy, that means Lake Regional's Emergency Department is preparing for nonstop action. During...
read more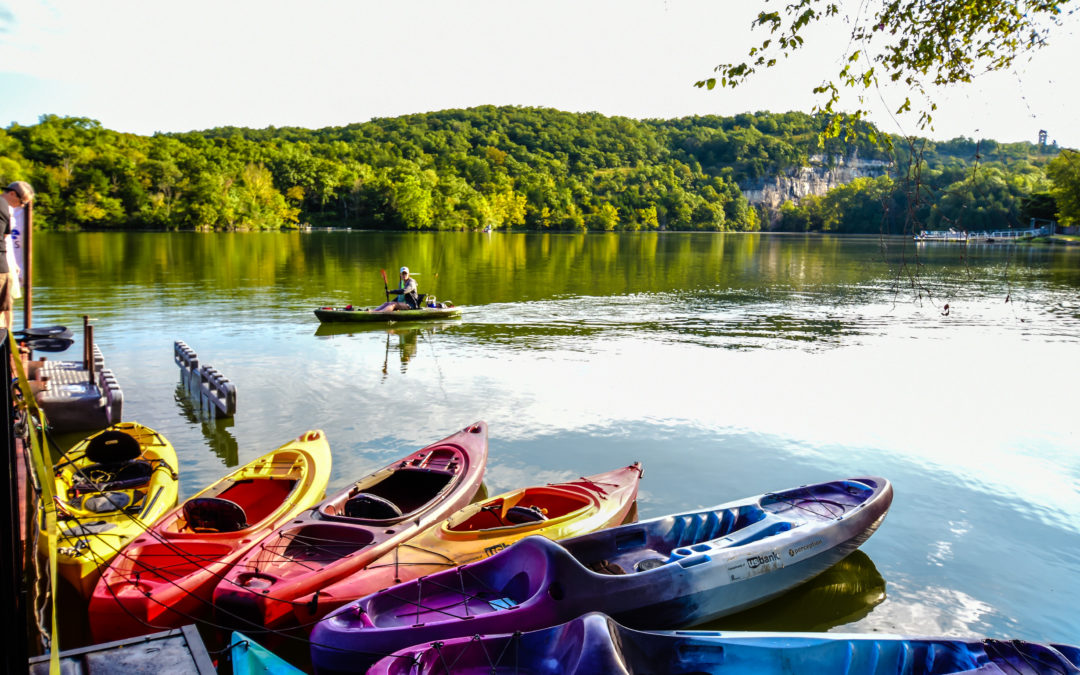 Whether you're riding a wave or paddling a cove, these are the best spots. by Emily Debert & Nathan Bechtold WAKE LAKE Wake sports demand just the right spot: quiet water without heavy boating traffic, so the boat driver delivers a perfect wake and the...
read more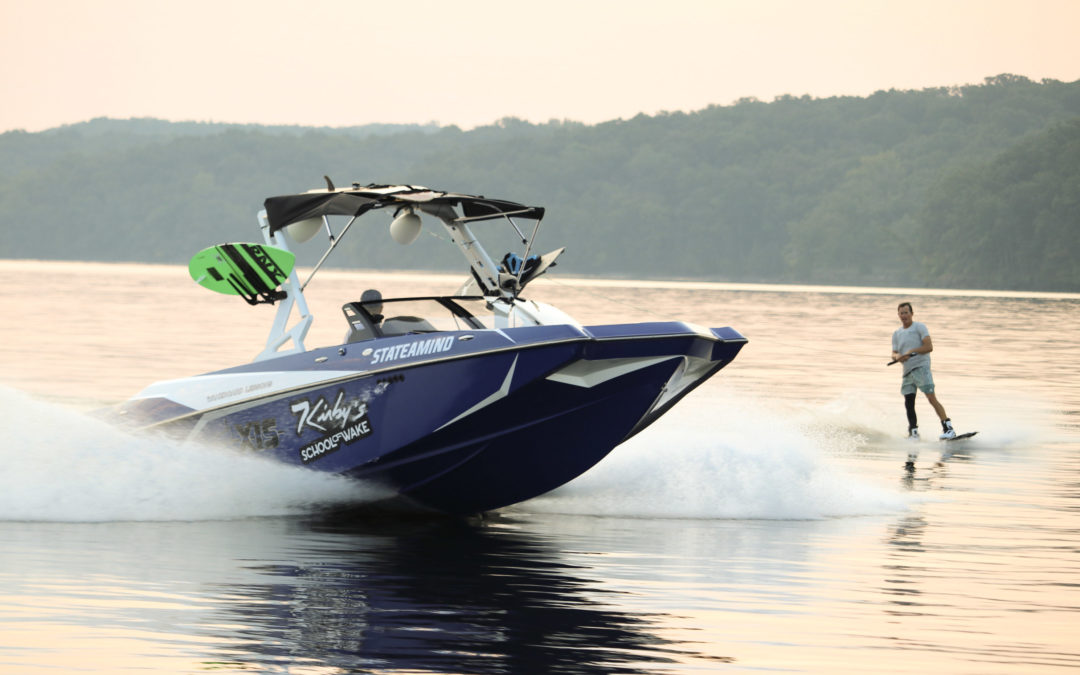 Teaching hundreds of kids to wakeboard every year, Kirby's School of Wake has a few tips on learning for the first time. by Sydney Liesmann It's another weekend at the Lake with friends and family, and wakeboarding sounds like just the thing after several fun tubing...
read more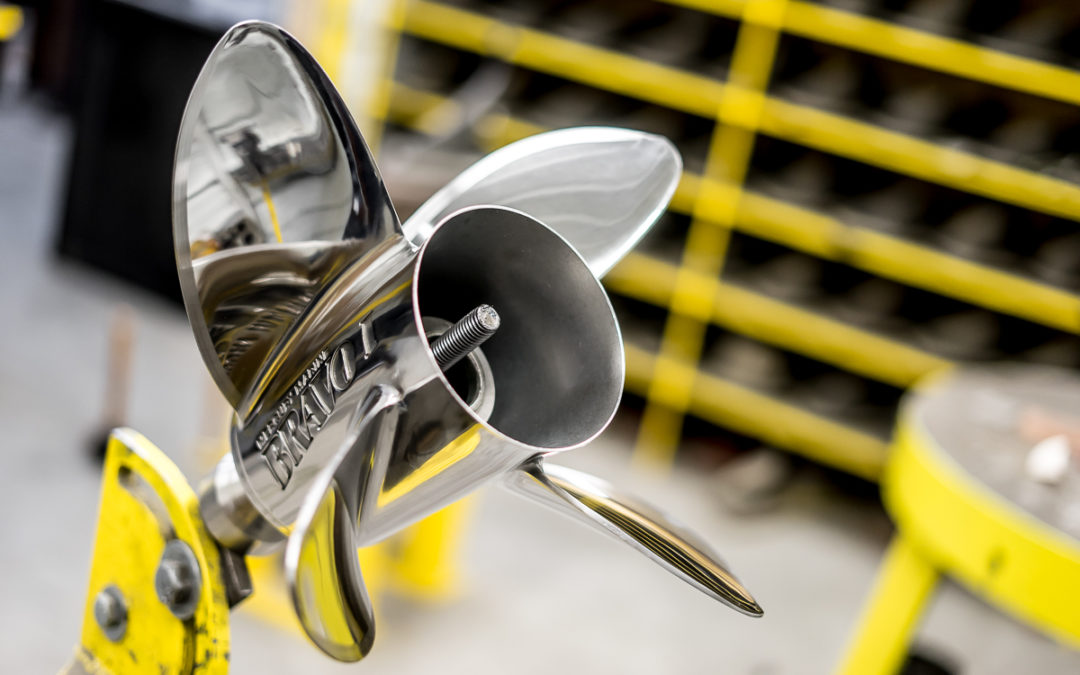 Every good propeller starts with a pro by Deanna Wolff Racing boats is about precision, so keeping a performance boat in tip-top condition is essential. When it comes to propellers, even the slightest fault in a prop blade can mean a 10-15 percent decrease in...
read more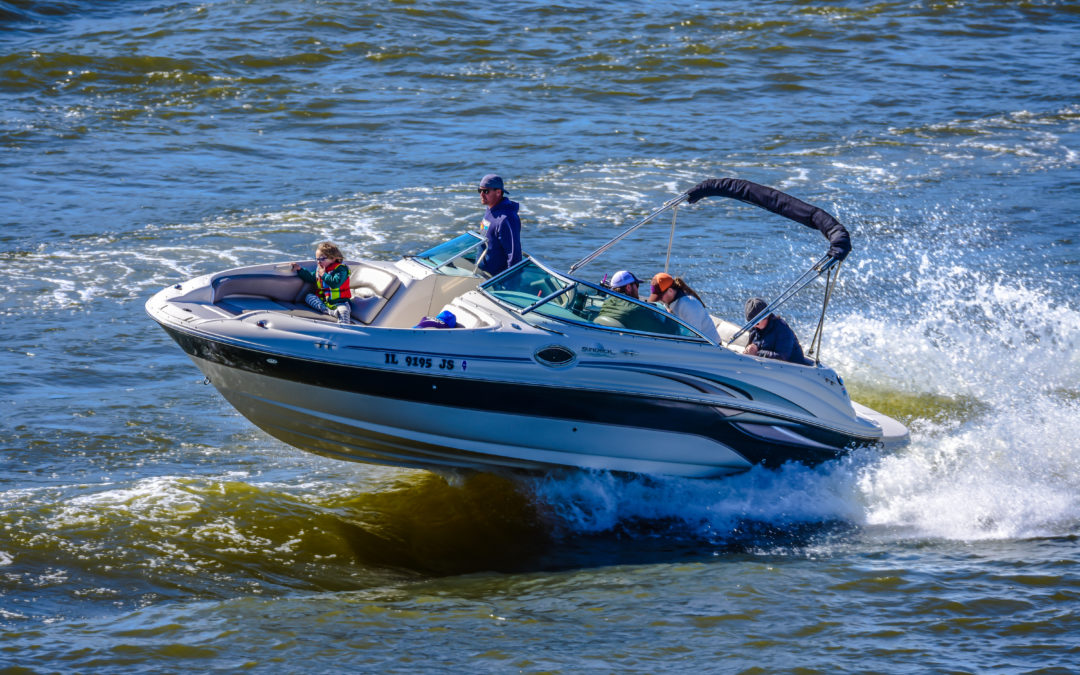 Handle choppy water like a pro. by Brent Simpson It's the cavitation of fun on the most popular recreational Lake: The Wake. It inspires the adventurous boater and the ire of those yearning for calm waters of yesteryear at Lake of the Ozarks. The 'Wake' today is...
read more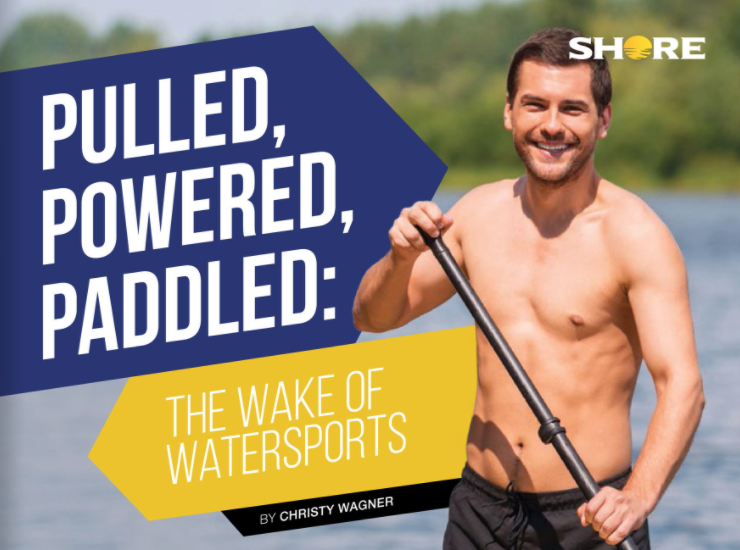 A Brief History Of Watersports by Christy Wagner What is it that brings outdoorsmen and women alike back to the Lake of the Ozarks every weekend, from Memorial Day to Labor Day, rain or shine? What is it that draws these like-minded souls to commute for hours on end,...
read more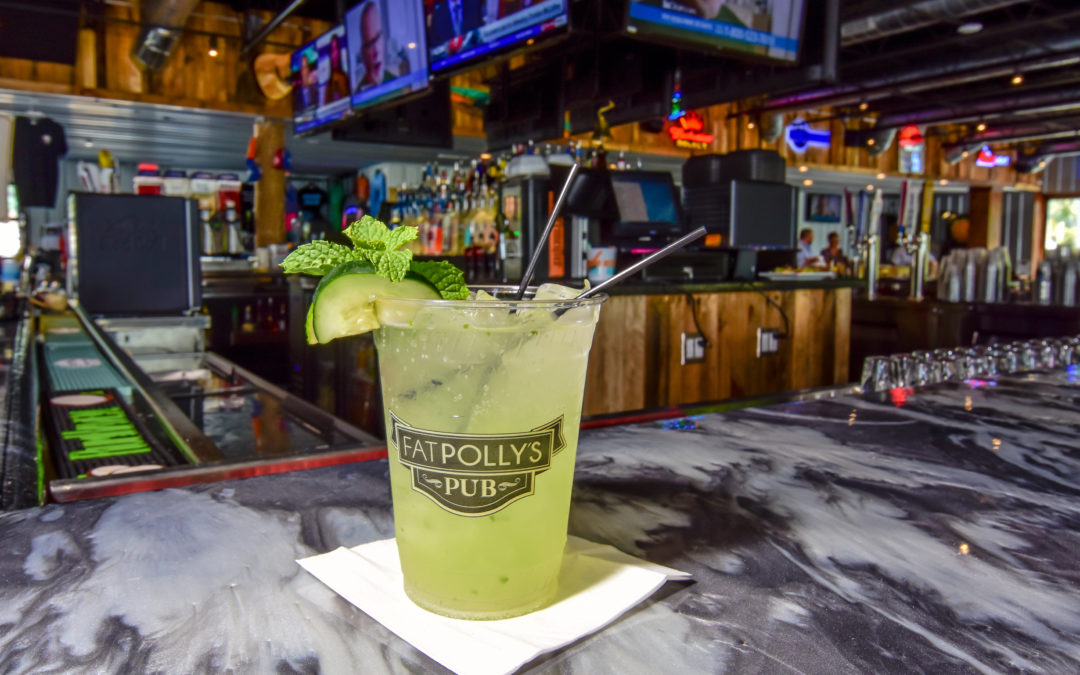 article by Deanna Wolff Can shrimp be beautiful? They can if they're prepared by Chef Scott and lovingly nestled on his perfectly-cooked Cajun Penne Pasta, alongside andouille sausage, grilled chicken, colorful bell peppers and onions in a zesty cream sauce. Served...
read more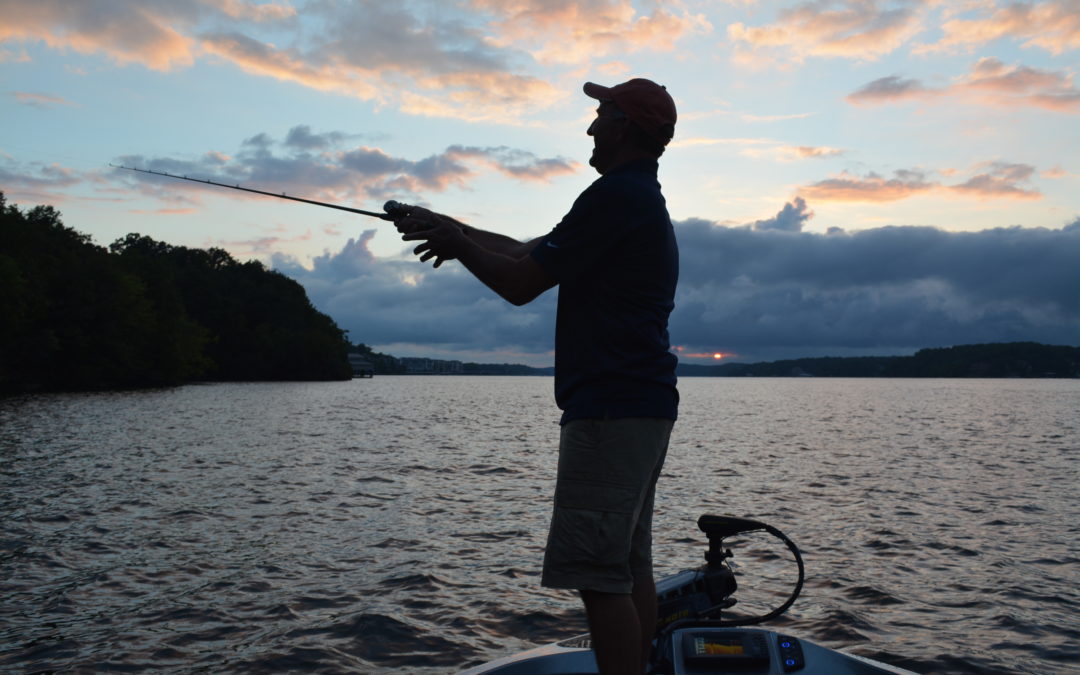 There's no off-season for fishermen here. by Brent Frazee From January through December, something's always biting on Lake of the Ozarks. The only reason not to wet a line is if there's too much lightning, too much ice, or too much work! That's what I've found in my...
read more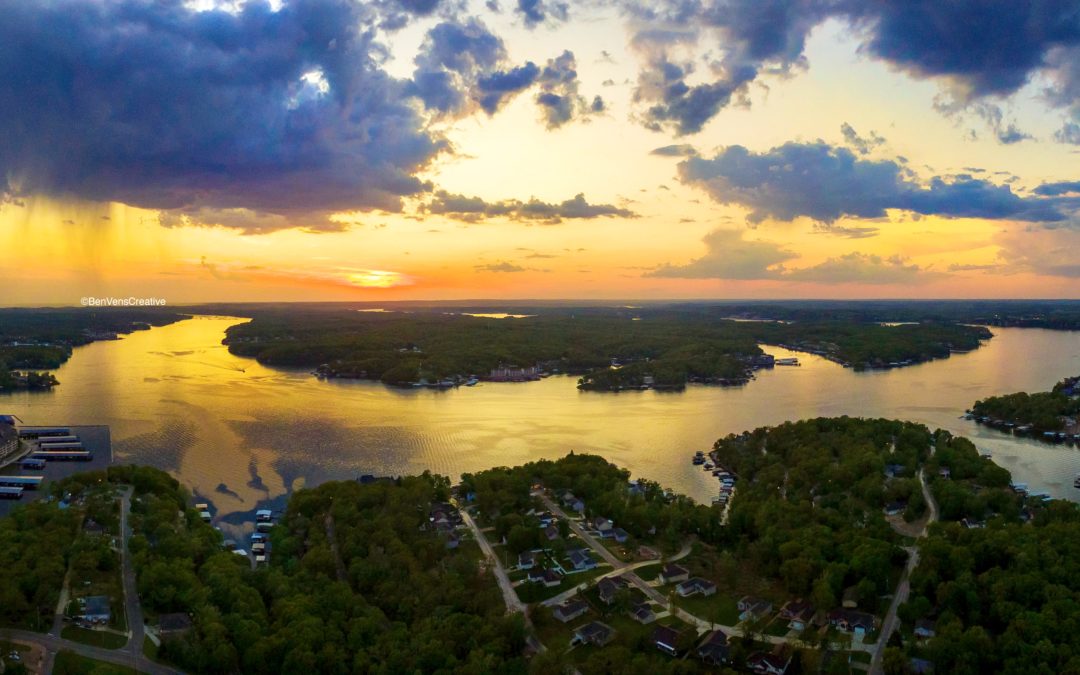 If you find yourself wondering, "What are we doing at the Lake this weekend?", it's because you didn't read this first. by Emily Debert The boating season at Lake of the Ozarks may not be year-round. But for Lake of the Ozarks boaters, there's something to enjoy as...
read more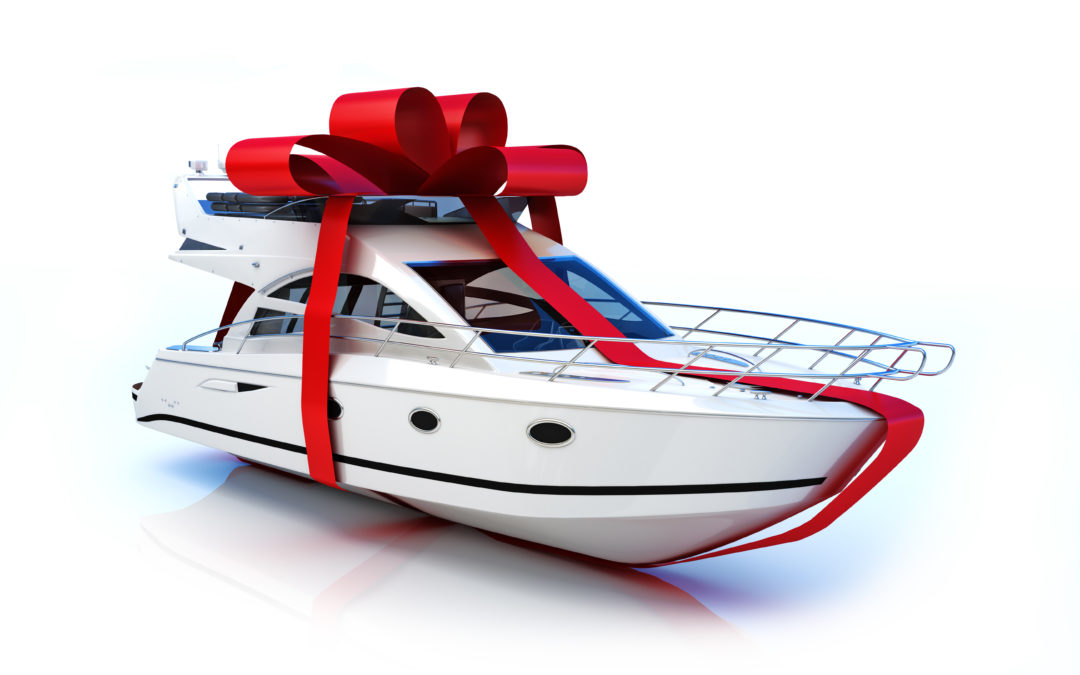 Boaters who've heard about no-sales-tax states, such as Delaware or Oregon, wonder if they could eliminate sales tax on a boat purchase if they simply buy a boat there. The answer is yes – but only if they use their boat in those states. Generally, boaters have to pay...
read more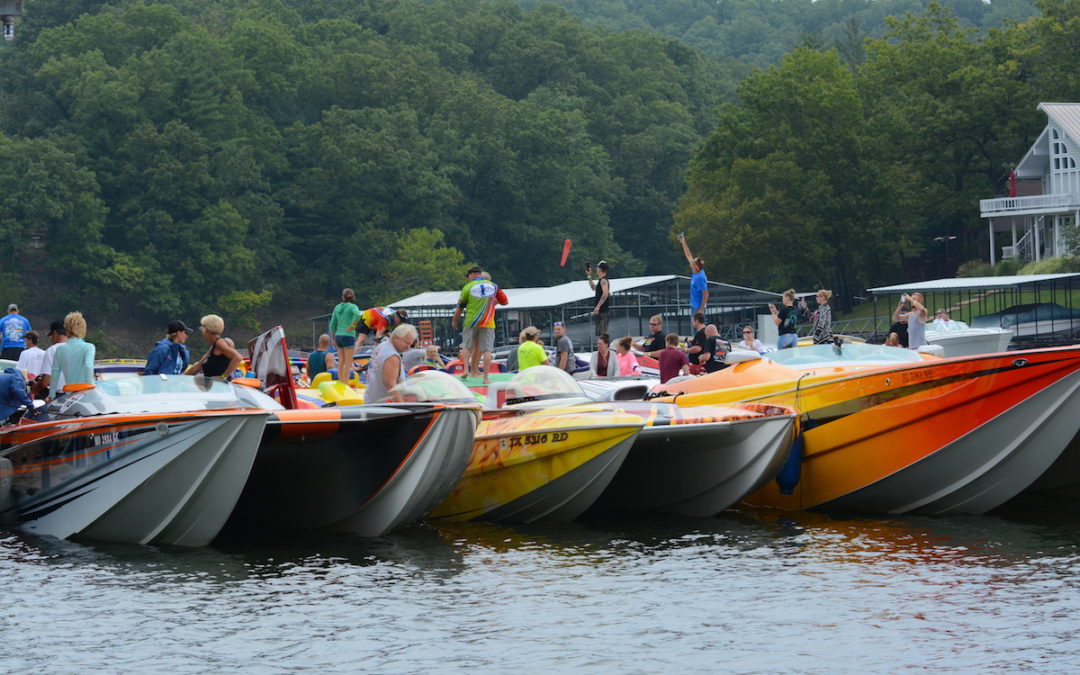 All motion, Einstein tells us, is relative. A mach-speed fighter pilot outstrips the rat race on the highway far below. There white-knuckling drivers jockey for position, darting at speeds measured in single miles per hour. Everything, though, must seem...
read more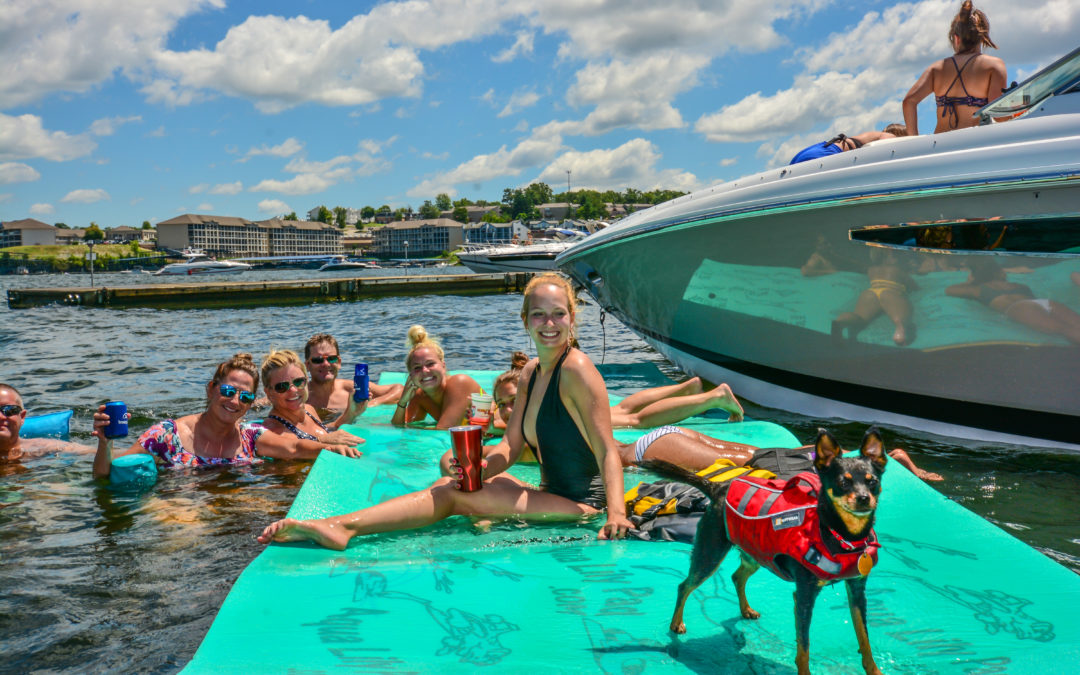 by Emily Smith"Dog people" are their own special breed of human. To us, dogs aren't pets - they're family - so it's only natural that we want to take our furry children with us wherever we go, and that includes going on boat rides. Taking your dog out on...
read more
by Sydney Liesmann The Lake of the Ozarks is known for its fantastic scenery and recreational boating; however, it may not be the first place enthusiasts consider for recreational watersports. That is about to change. Kirby Liesmann, owner of Kirby's...
read more