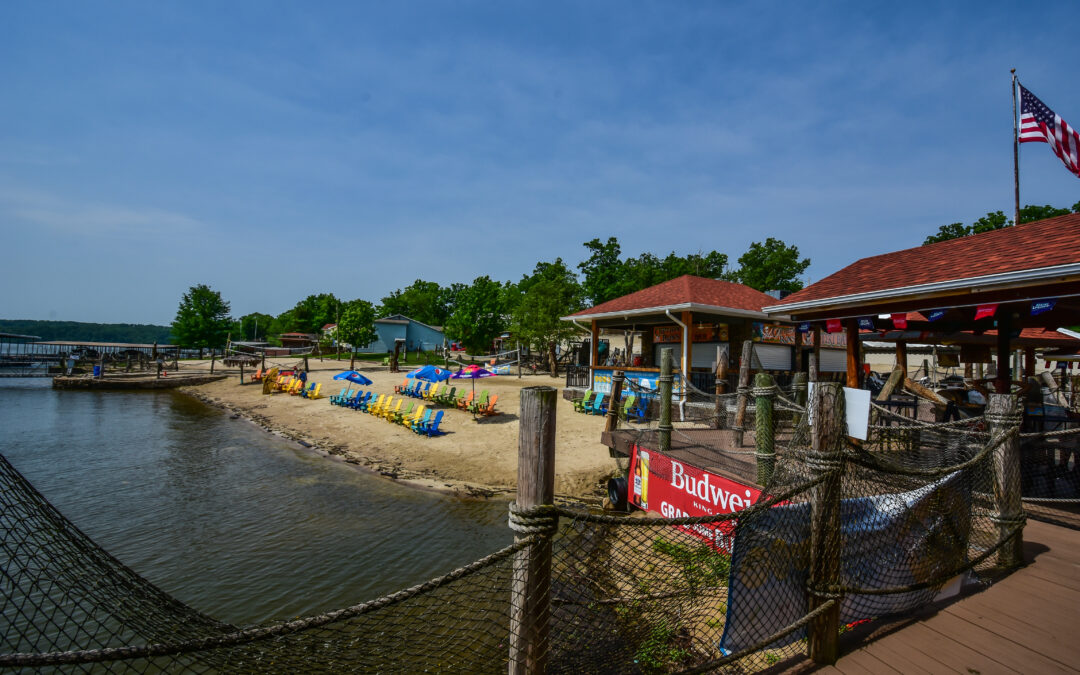 by Kate Robbins, photos by Lake Shots Photography It's a favorite Lake of the Ozarks hotspot as well as the home of the Shootout and Aquapalooza: there's no place at the Lake quite like Captain Ron's! The prime location on the 34 Mile Marker, plus fabulous food and...
read more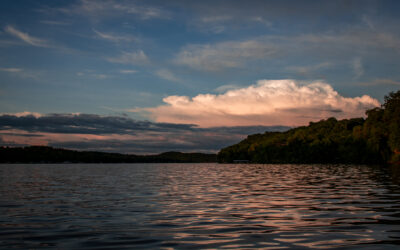 Islands for visiting, living, and exploring on Lake of the Ozarks by Tim Snow Ask any true adventurer about the value of solitude in nature, and they'll tell you there's magic in the woods: a peace that can only be observed when no other humans are around. That same...
read more
THE Dam Taco Bar! by Ariel Kralina - photos by Lake Shots Photography With an eye-catching neon pink exterior, it's hard to miss Neon Taco whether you're on the Strip, or on the water! Located right next to Bagnell Dam — at the 0 Mile Marker by water, and 1076 Bagnell...
read more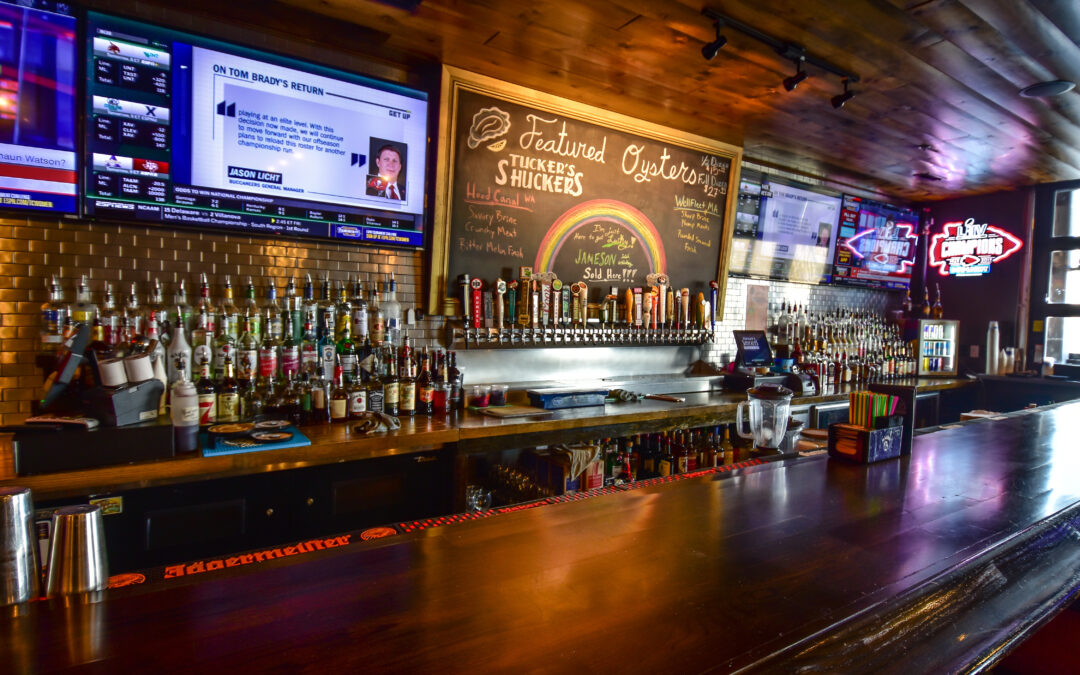 by Kate Robbins "Let's go to Tucker's!" You'll hear that phrase ringing around Lake Ozark just before lunch and dinner, as Tucker's Shuckers Oyster & Tap has become a staple for casual, delicious dining at the Lake. Tucker's raised the bar for dining on the Strip...
read more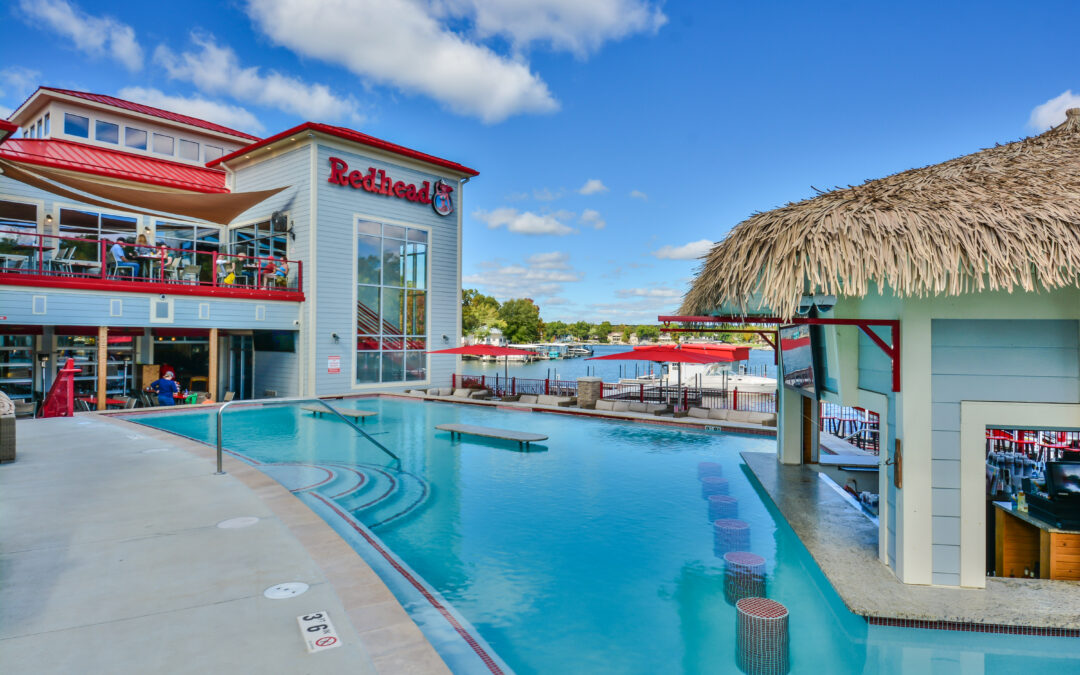 by Nathan Bechtold, photos by Lake Shots Photography Redhead Lakeside Grill brings a lunch and dinner crowd, twelve months a year. Located at 21 Mile Marker (Redhead Cove) by water, or by land at 1700 Yacht Club Drive, Osage Beach, Redhead's docks are full of boats...
read more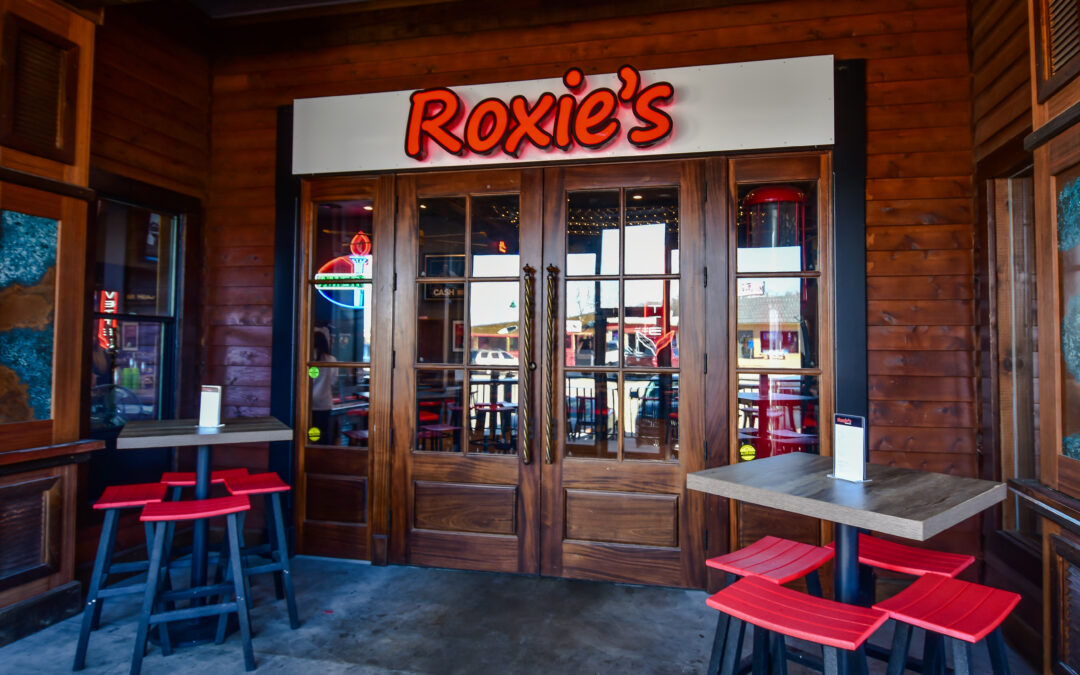 No doubt, some special evenings call for gourmet dining. But typically, when you go out to eat, you crave two things: familiarity and excellence. At Roxie's Roadhouse on the Lake Ozark Strip, familiar American fare is crafted with a rare kind of excellence....
read more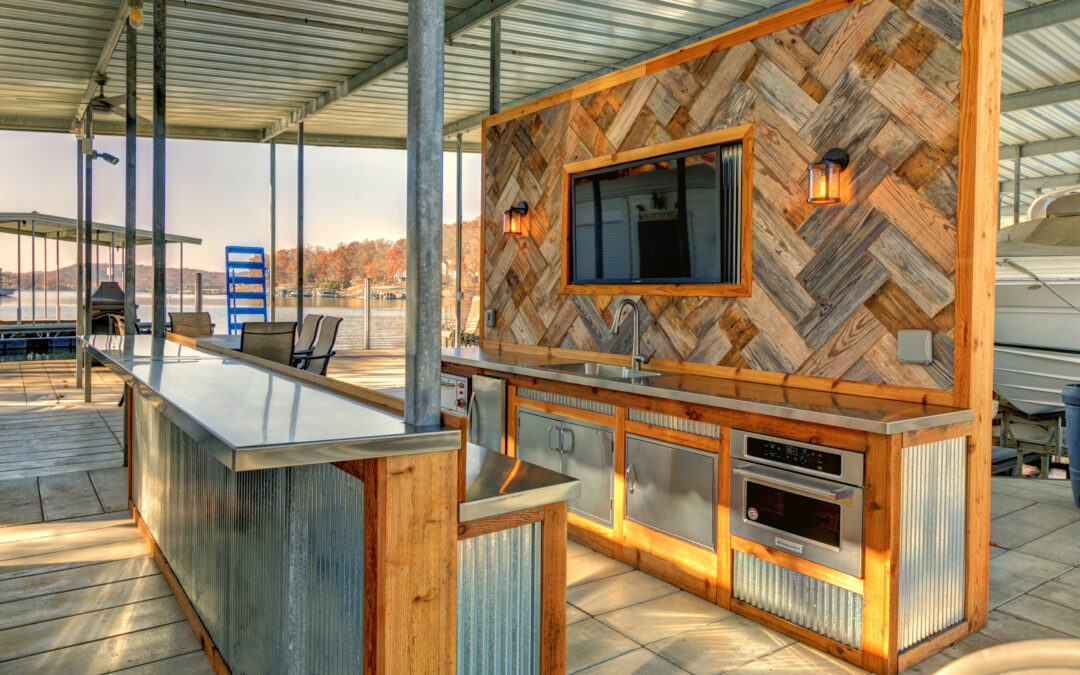 by Deanna Wolff Nothing complements dock life like a bar and/or kitchen! It's the perfect place to hang out with family and friends after a delightful day out on the boat. Enjoy refreshing lakeside cocktails at the bar or cook a mess of fresh-caught crappie in your...
read more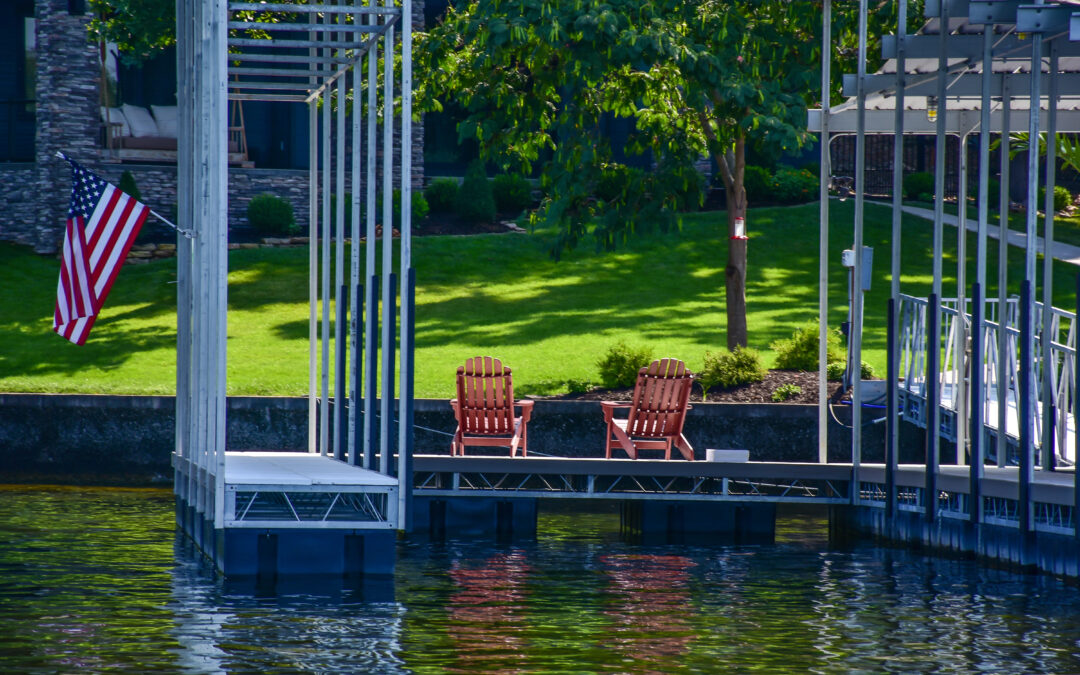 by Deanna Wolff Docks aren't just for boats anymore. Customizing your dock for your individual needs will make your dock the place to hang out on hot summer days – and nights. Consider adding a few of the ideas below to your floating haven. Then grab your favorite...
read more
by Deanna Wolff When it's time for fun on the dock, you want to be safe and you want to keep your stuff safe. These Lake of the Ozarks businesses have unique innovations to make your dock fun and safe, and a way to catch sneaky intruders in the act. 1. Dock Boxes and...
read more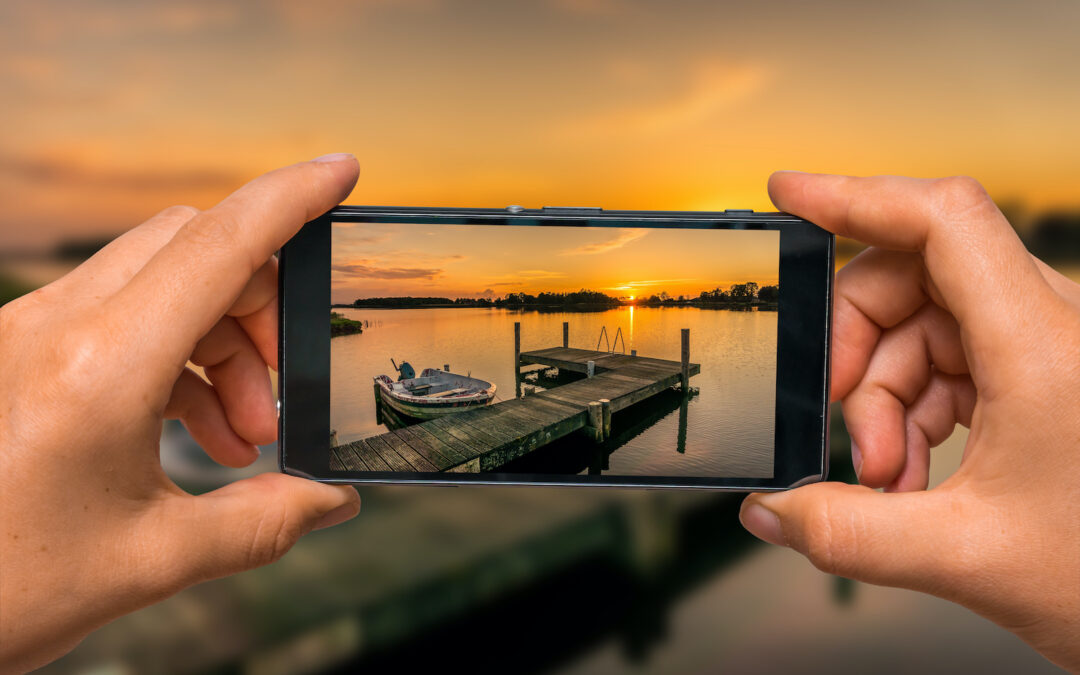 Five tips for taking photos you'll be proud to share. by Ryerson Clark, republished courtesy of BoatUS Magazine, with introduction by Nathan Bechtold A day on Lake of the Ozarks is worth photographing. But whether your photos are worth looking at is a whole different...
read more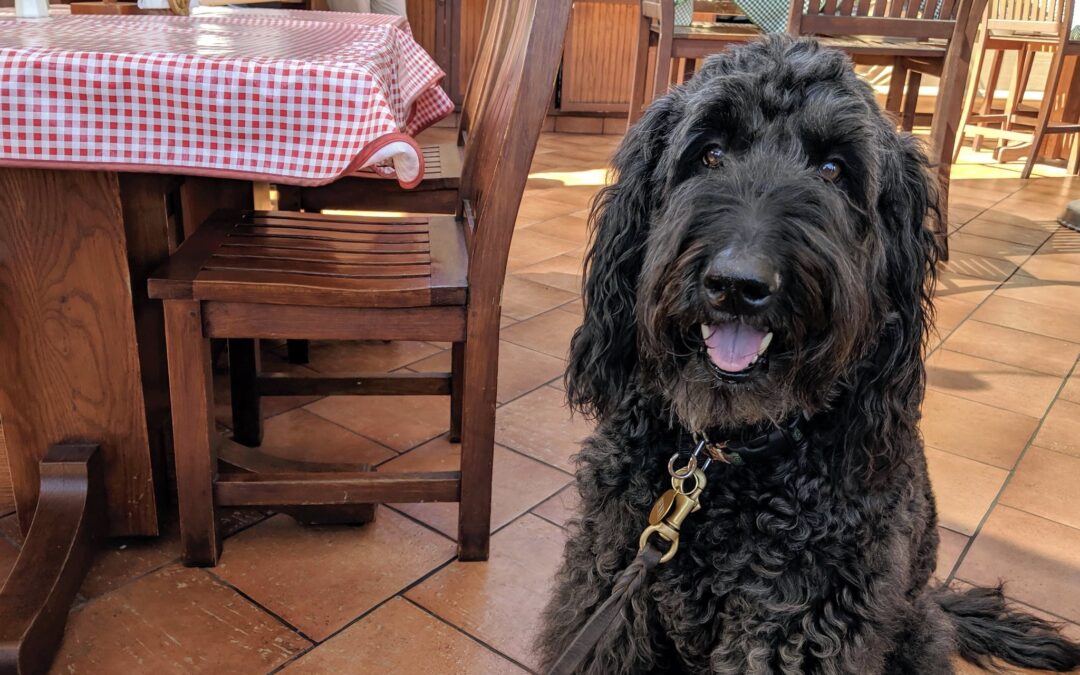 by Kate Robbins Looking for a great restaurant on the Lake of the Ozarks but want to bring your furry best friend along? Look no further than this list of dog-friendly restaurants on and off the water! On Water: Ozark Yacht Club: (outdoor seating only) 1 Mile Marker...
read more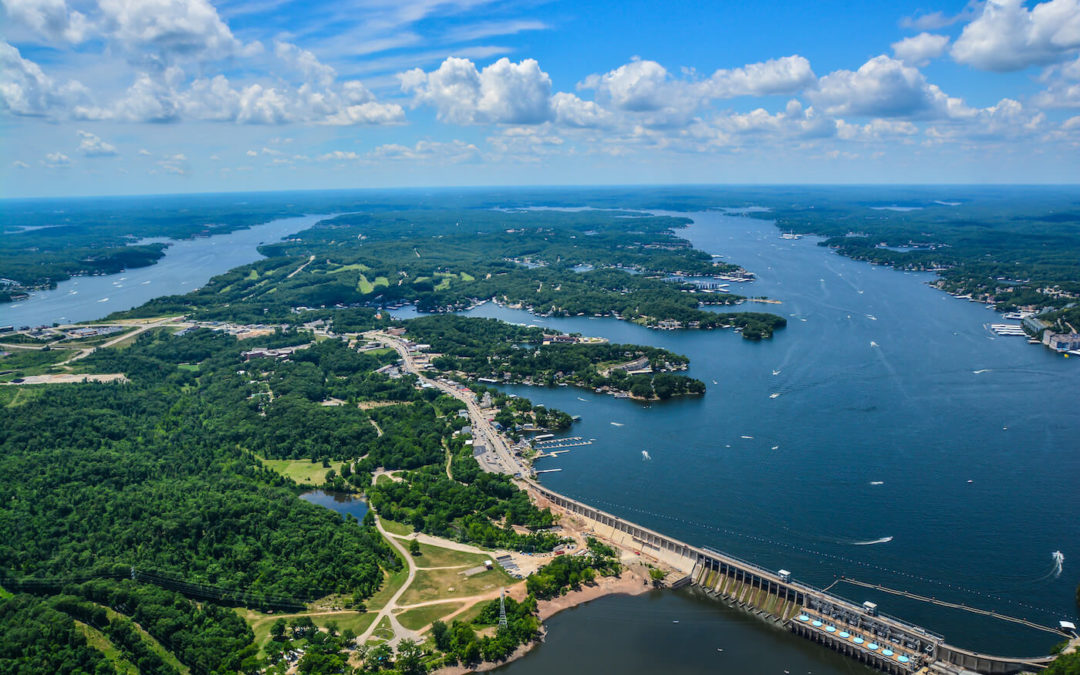 Explore the shore: eight must-see spots on Lake of the Ozarks. by Kate Robbins Leisurely cruising down the Lake of the Ozarks, gawking at (and sometimes critiquing!) the mansions on the shoreline is a well-loved boating pastime. But in addition to homes, the Lake's...
read more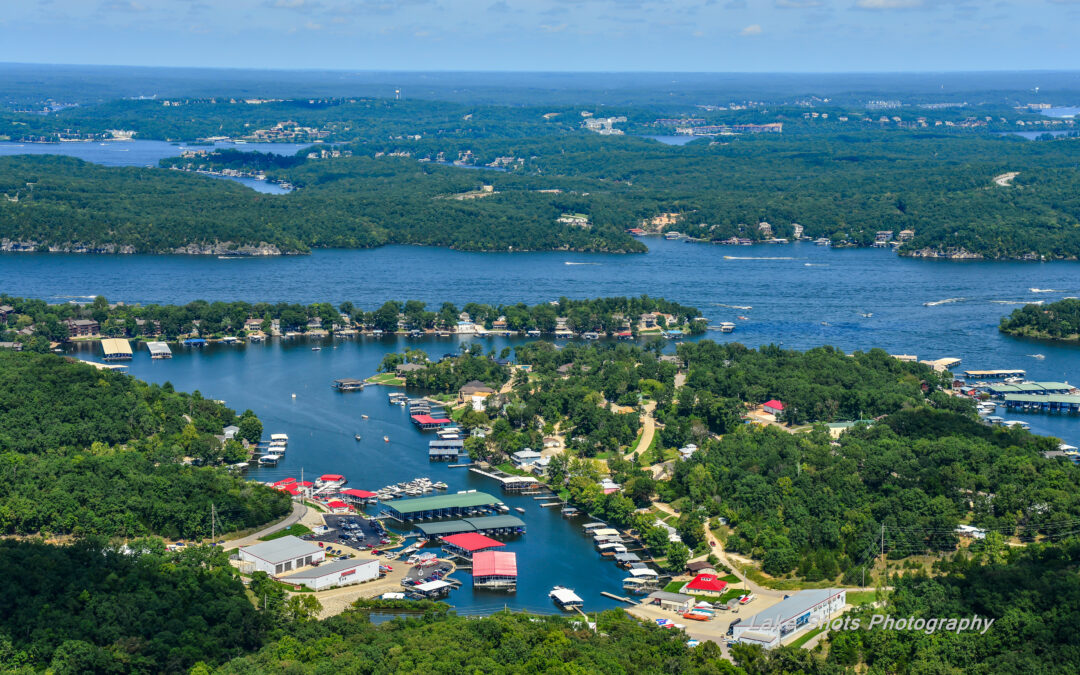 You know the kind of Lake life you want, but where's the best place for it? Lake of the Ozarks realtors know just the spot. by Kate Robbins The Lake of the Ozarks is one of the hottest real estate spots in the country. With vast waters to explore, and plenty to do...
read more
Fishermen are always angling for an edge. Some love tech, some lean on tradition, and others say it's all about big baits. by Brent Frazee When Andy Newcomb launches his bass boat at Lake of the Ozarks, it looks like a floating computer lab, filled with the latest...
read more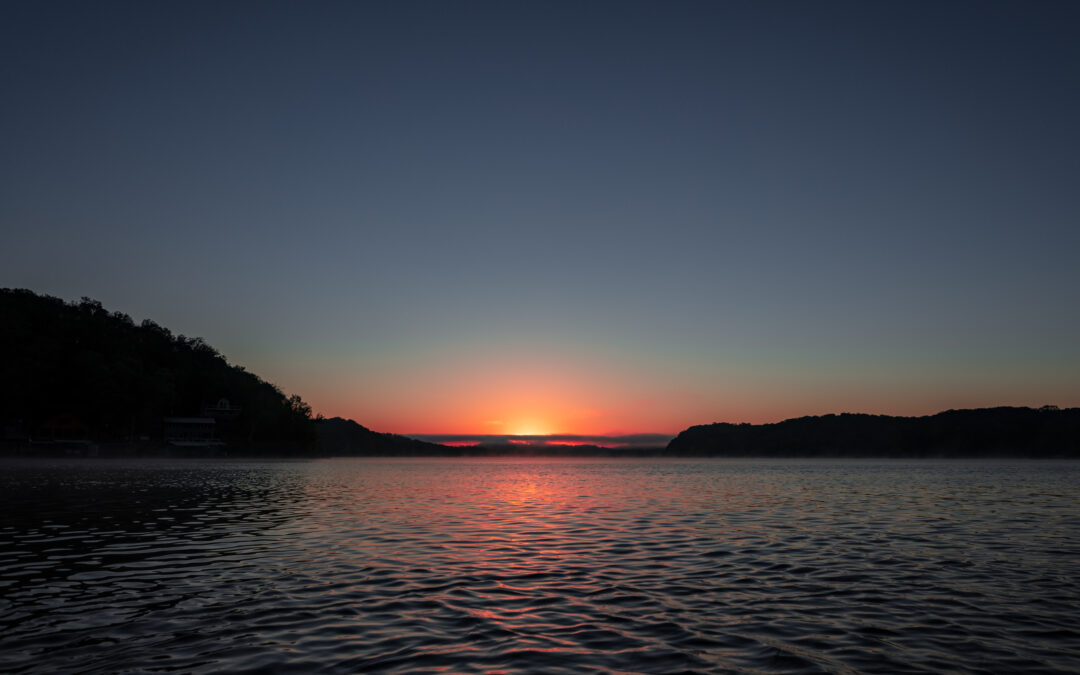 Beauty and brilliance upstream: boaters are exploring the Lake above the 40MM by Deanna Wolff It's no secret that there's absolutely nothing better than spending the day cruising, coving, and catching fish, and converging at waterfront restaurant/bars on the Lake of...
read more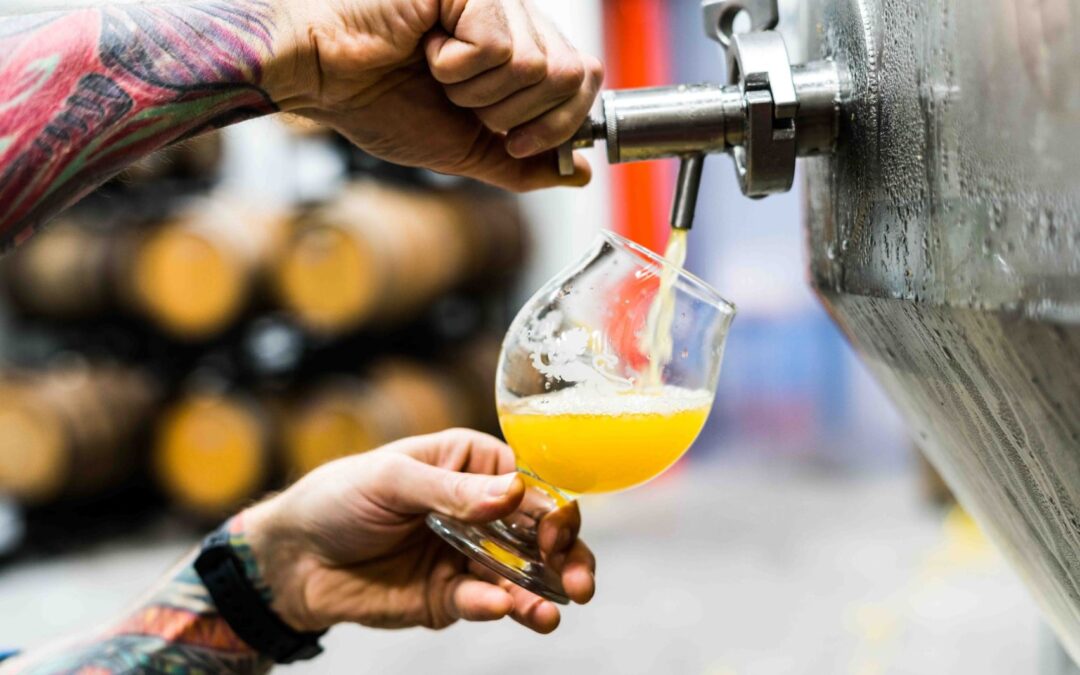 by Emily Debert The number of breweries in America is at an all-time high. In January of this year, beveragedynamics.com predicted the total number of American breweries to exceed 8,000 in the not-too-distant future. For Lake of the Ozarks residents and vacationers...
read more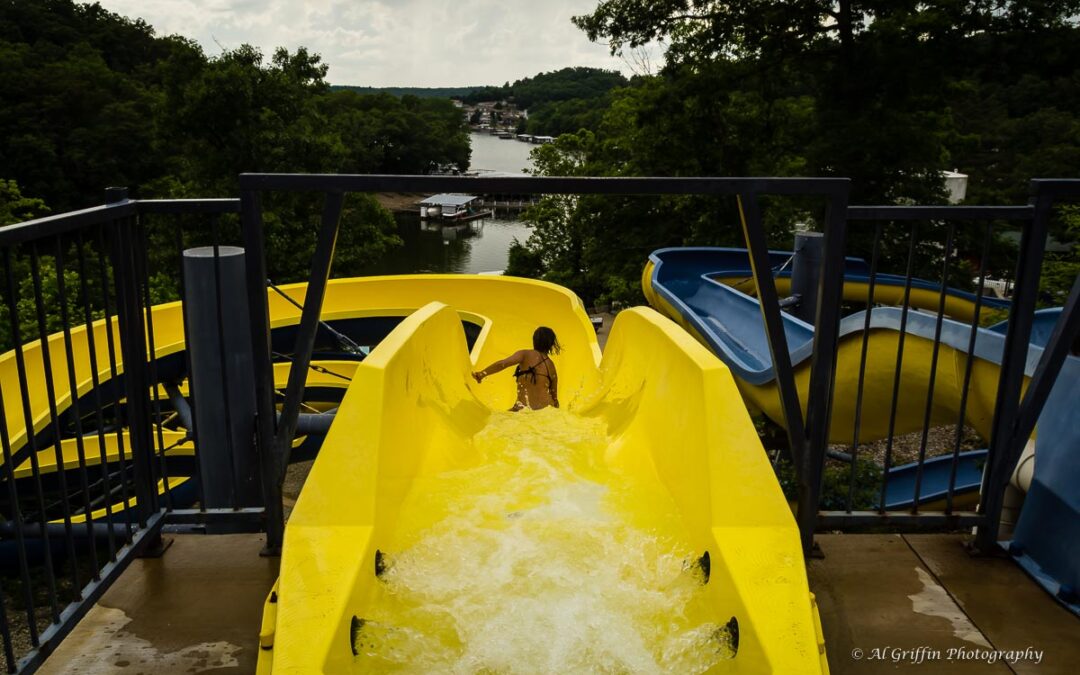 by Connye Griffin & LakeExpo.com On the water's edge at the 38MM, tucked into a cove at the edge of one of the Lake's most picturesque bluffs, sprawls a family oasis like no other. Bear Bottom Resort is renowned for a 700-foot waterslide, swim-up pool bar, live...
read more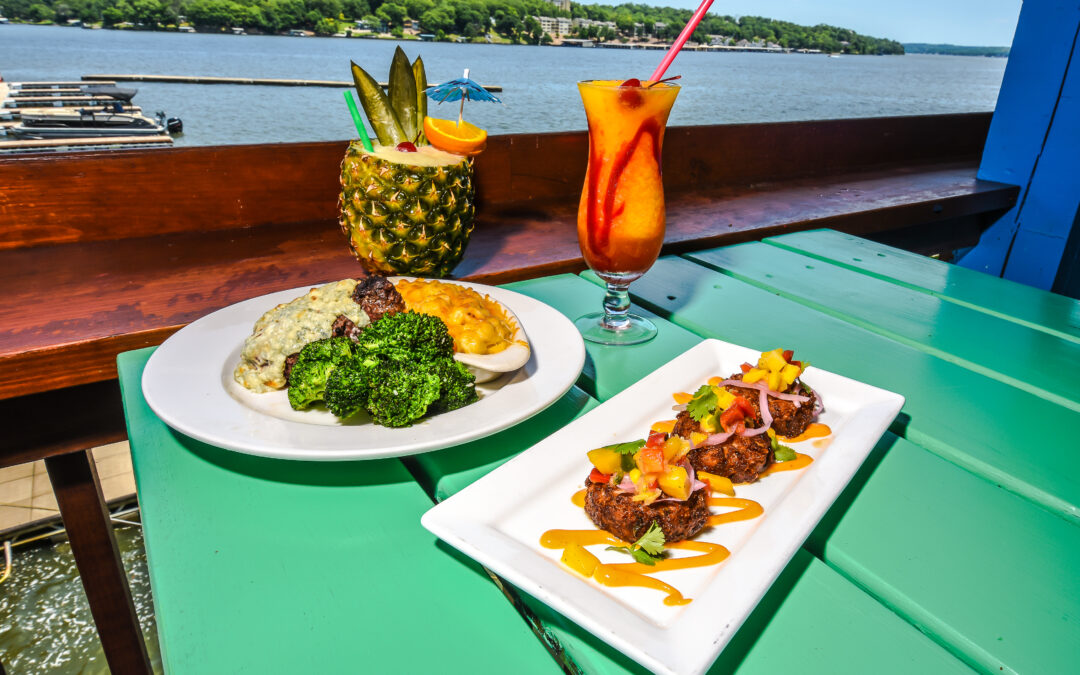 by Deanna Wolff If you're in the mood for delicious food, unique tropical drinks, and a breezy atmosphere with a spectacular Lake view, then the Paradise Tropical Restaurant and Bar on Lake of the Ozarks goes at the top of the short-list for lakefront dining this...
read more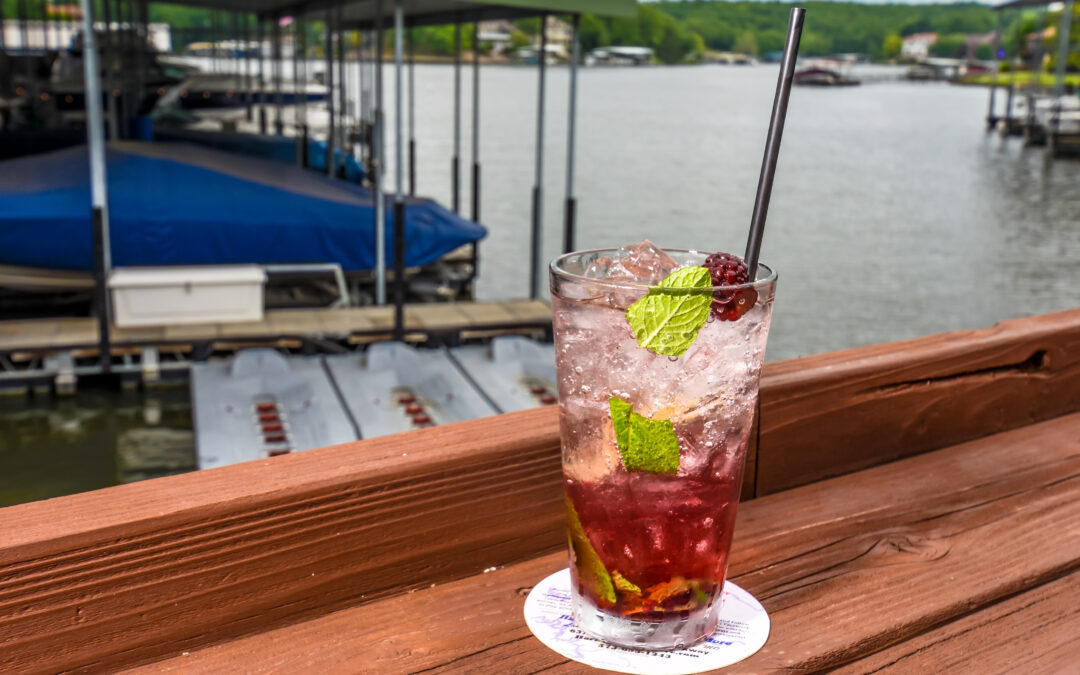 Shorty Pants Lounge cooks up food and fun with a Cajun twist by Deborah Wolfe Tucked away in a gentle cove on Lake of the Ozarks' 22MM, the Creole-influenced Shorty Pants restaurant has been a favorite among Lake locals and visitors for more than 15 years. The sound...
read more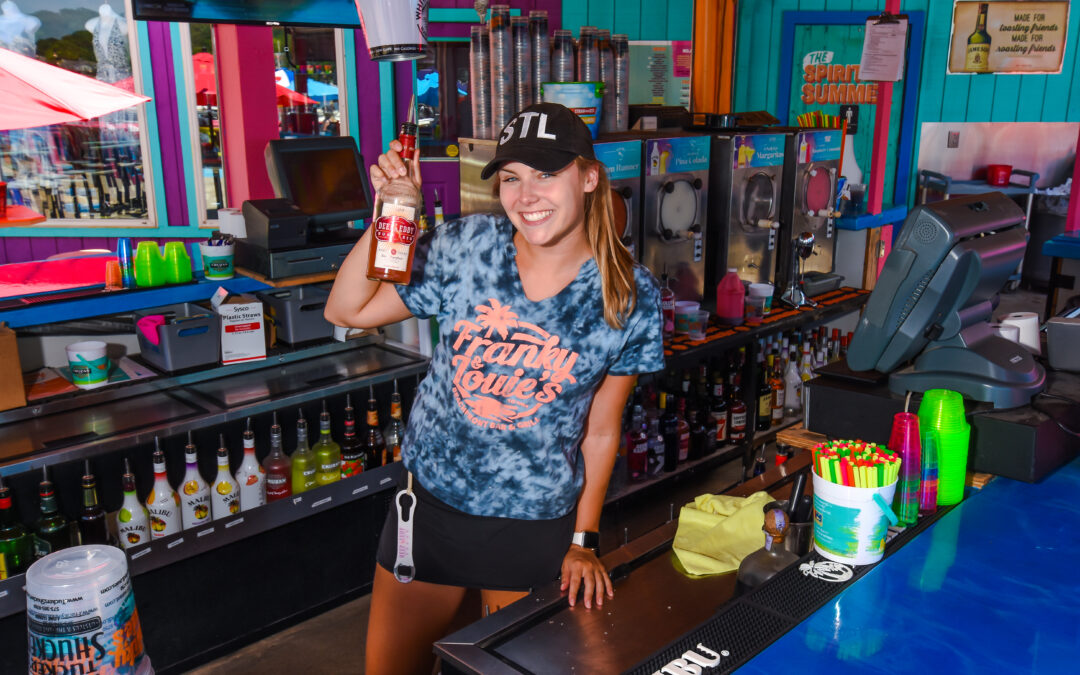 by Deborah Wolfe Palm trees and sandy beaches might not be the first things that come to mind when you think of the Lake of the Ozarks, but visitors to Franky and Louie's Beachfront Bar and Grill at the 10-mile marker will find a tropical paradise lush with beachside...
read more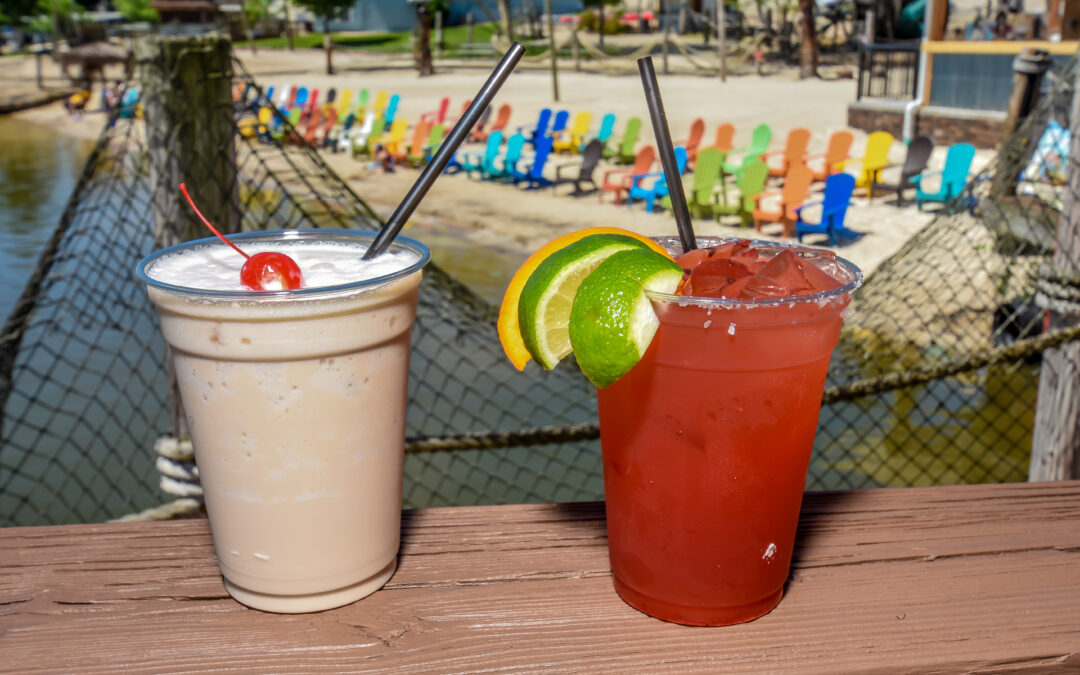 by Emily Debert Whether ye be an old salt, sea dog, or a mere scallywag, Captain Ron's has something for every pirate at the Lake! Captain Ron's, owned by Ron Duggan, opened up in November 2006 and boasts 700 feet of Lakefront, two beaches, and a sand volleyball court...
read more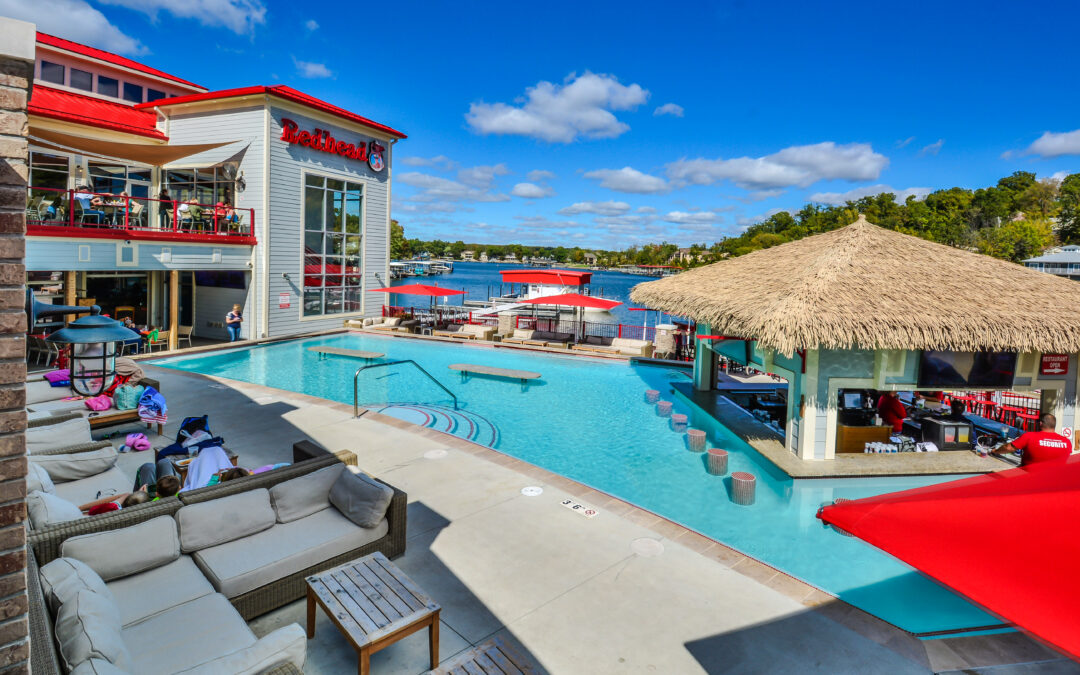 by Mike Kircher I have been a U.S. Coast Guard licensed captain at Lake of the Ozarks for 5 years. In that short time, I have learned that boat charters at the Lake are about more than just driving a boat. I am navigator (nobody knows where they are), tour guide, and...
read more