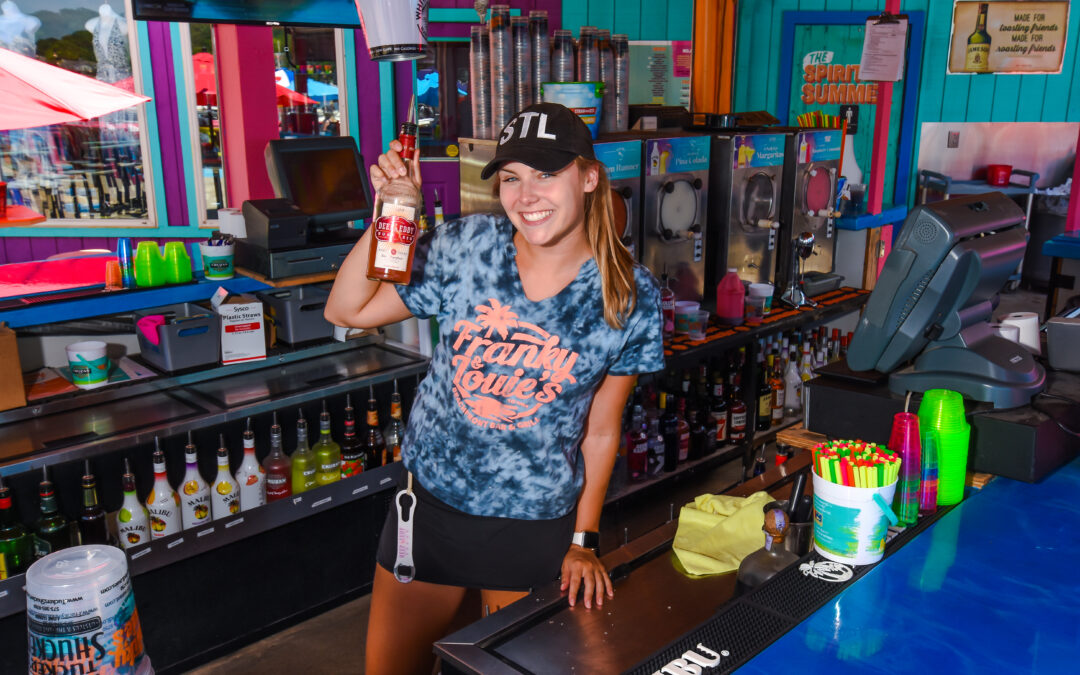 by Deborah Wolfe Palm trees and sandy beaches might not be the first things that come to mind when you think of the Lake of the Ozarks, but visitors to Franky and Louie's Beachfront Bar and Grill at the 10-mile marker will find a tropical paradise lush with beachside...
read more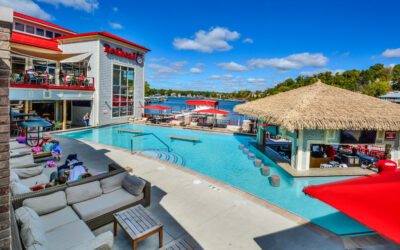 by Mike Kircher I have been a U.S. Coast Guard licensed captain at Lake of the Ozarks for 5 years. In that short time, I have learned that boat charters at the Lake are about more than just driving a boat. I am navigator (nobody knows where they are), tour guide, and...
read more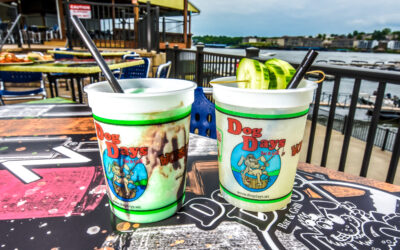 by Sara Halverson Home of the cove-out music festival AquaPalooza, the White Party, and one of the coolest-looking pools and swim-up bars at the Lake, Dog Days Bar and Grill sits on the 19 MM just west of the Grand Glaize bridge. While it's easily found by land and...
read more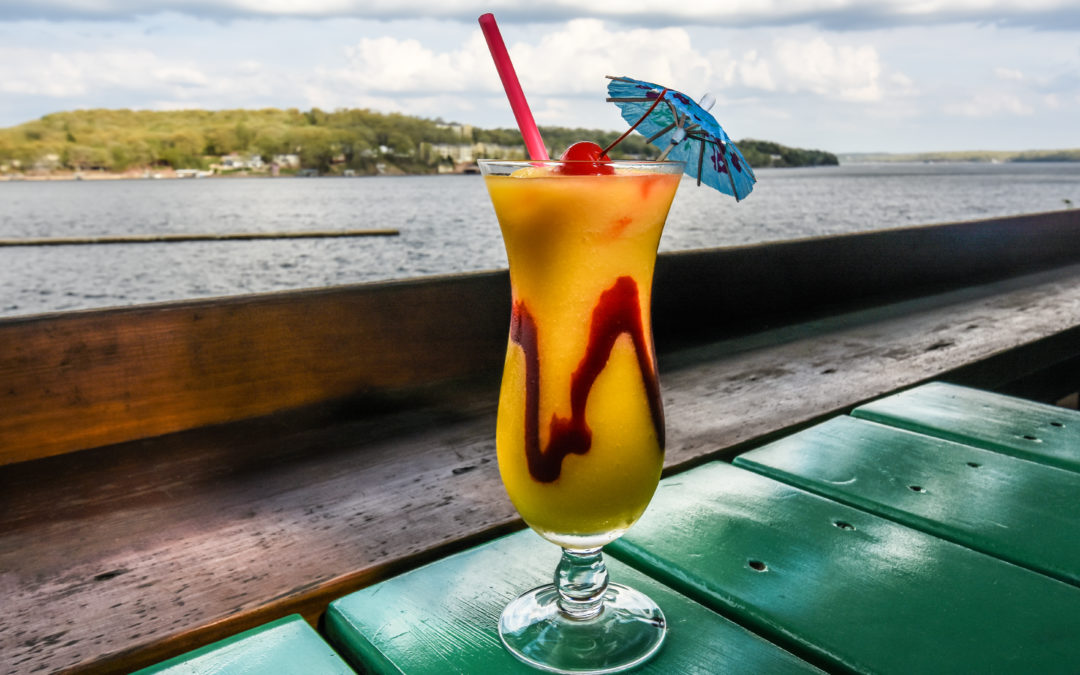 by Al Griffin & Emily Smith Nectar Of The Gods — Paradise Restaurant Paradise's signature drink, "Nectar of the Gods," is like a peach party in your mouth! Made of white rum, Hiram Walker Peach Schnapps, and ice-blended mango drizzled with strawberry...
read more