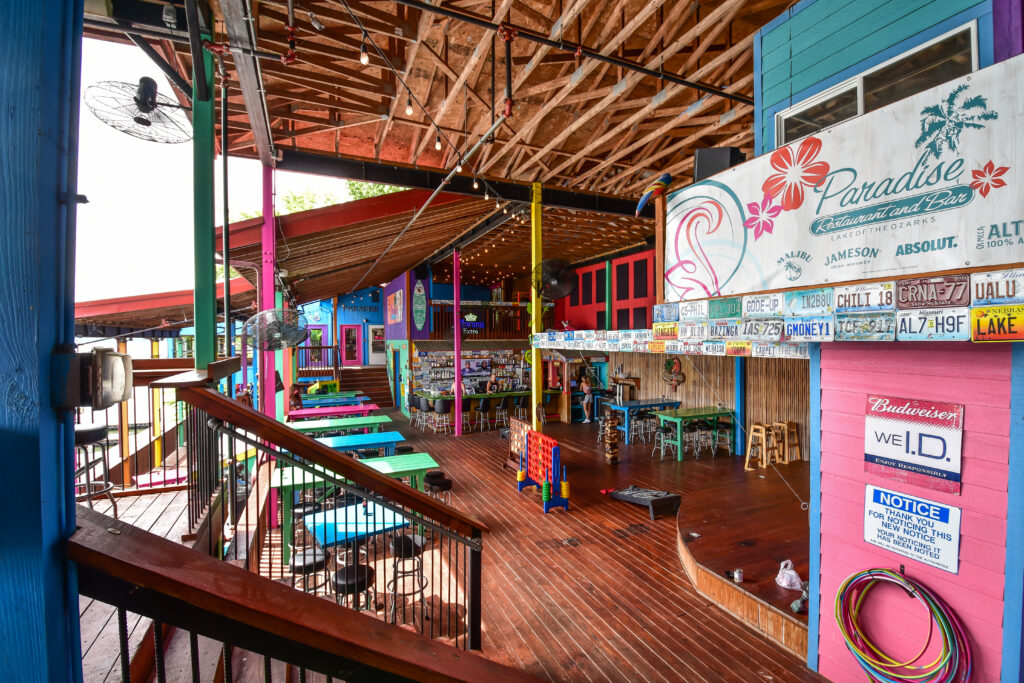 by Kate Robbins, photos by Lake Shots Photography
The name says it all at Paradise! Perfectly positioned on the 24 Mile Marker, this waterfront bar hits the spot with a tropical "vacation" ambiance and ample tasty food and drink options. (Bonus: fill up with the cheapest gas on the water, at the dock!)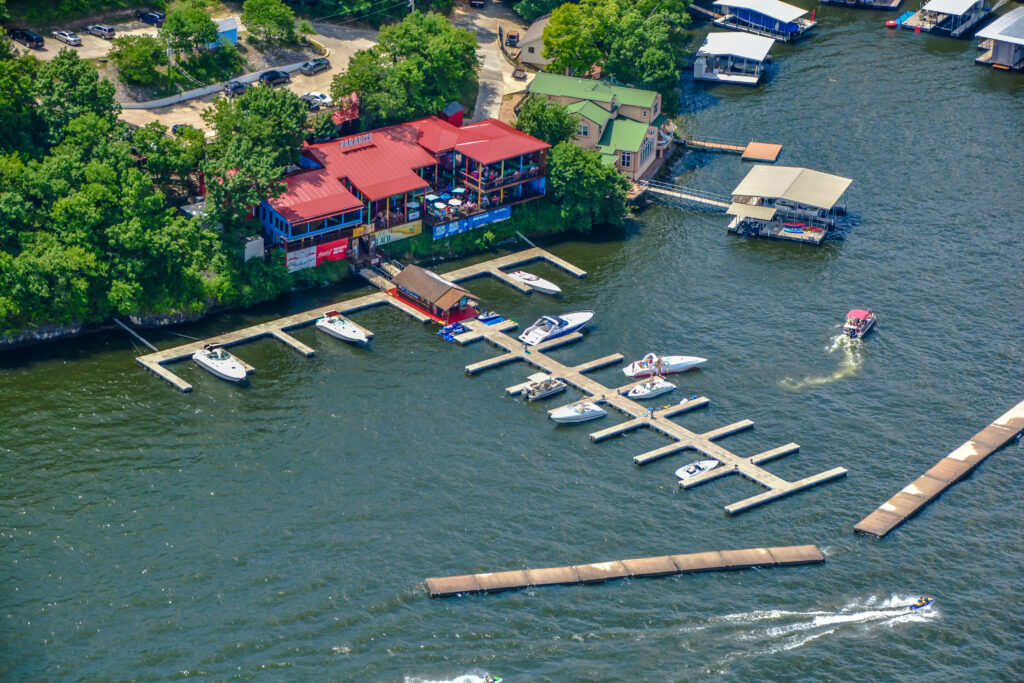 To Eat
Tropical Shrimp Kabob
This shrimp kabob tastes as fresh and fun as it would in the tropics, with a delicious spicy sauce and resting on a bed of fluffy rice. It takes two skewers to handle these shrimp… plus a second veggie and pineapple kebab comes with it!
Thai Chicken Wraps
A light-yet-filling option, perfect for hot summer days on the water! The Thai Chicken Wraps come out wrapped in fresh green lettuce boats and drizzled with a zesty peanut sauce. These are all the delicious fun of a taco with none of the carb-guilt! Plus, if you're going gluten-free, look no further.
Dessert Nachos
Top off a delicious meal at Paradise with the Dessert Nachos. Your sweet tooth will thank you! Sweet, fried tortillas are rolled in a cinnamon-sugar and dusted with powdered sugar, mixed with strawberries and drizzled with thick chocolate syrup. The Dessert Nachos come with a cup of vanilla ice cream for dipping, because what's paradise without ice cream?
To Drink
The drink menu at Paradise brings back the feeling of sinking your toes in the sand with a sweet, imminently drinkable cocktail. Plus, order any drink inside of a freshly carved pineapple!
Spicy Guava Paloma
Not for the faint of heart! With a sweet guava puree and grapefruit soda, this drink blends sweet and tart flavors… followed by a kick, courtesy of the house-infused jalapeño tequila! All in all, the Spice Guava Paloma may be the most unique drink you'll find at the Lake!
Mai Tai
This classic cocktail of the tropics doesn't disappoint at Paradise! With a mix of light and dark rum, pineapple lime juice and orgeat syrup finished with a lovely mint garnish, this Mai Tai is the perfect partnership of citrus and mint!