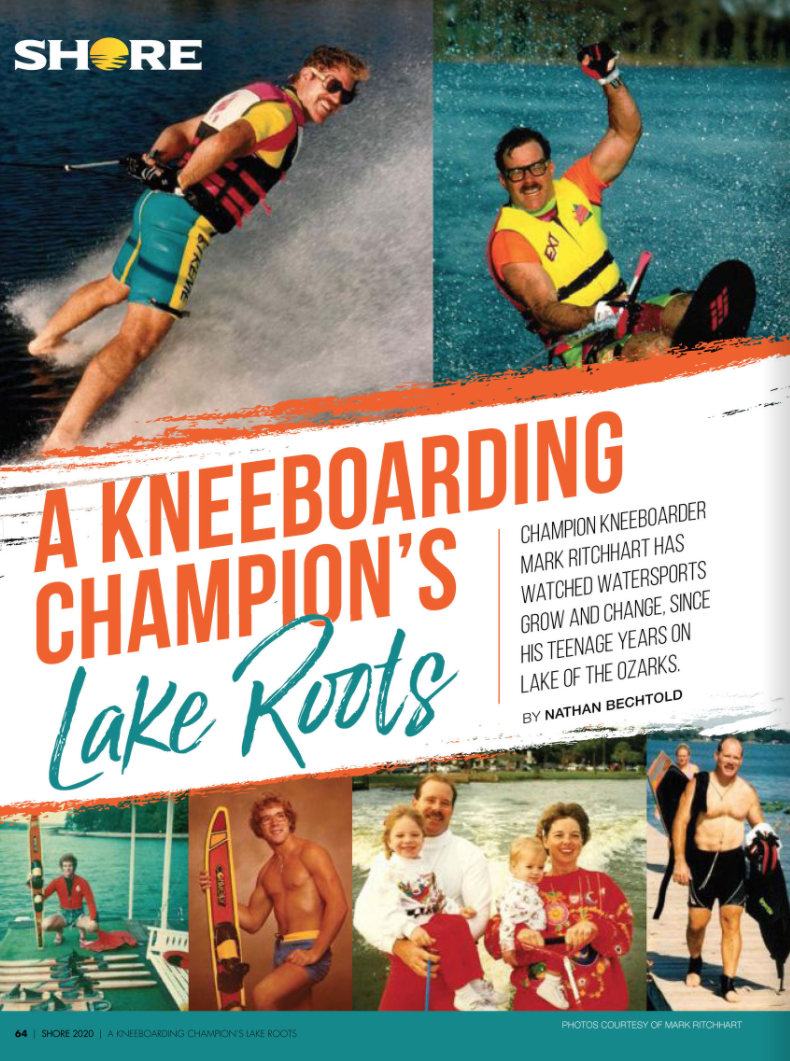 Champion kneeboarder Mark Ritchhart has watched watersports grow and change, since his teenage years on Lake of the Ozarks.
by Nathan Bechtold
Mark Ritchhart remembers the first time he tried waterskiing on Lake of the Ozarks. He was 14 years old, and it was 1975.
"I could not get up, the entire day," he said, recalling his frustration. "I was an athlete! I was a wrestler, a baseball player! And I couldn't stand it, I hated it! I was frustrated that it beat me! I was cold! I'd never been in anything besides a pool. I was scared to death something was going to eat me. Everything was so big… I didn't want to try it again."
His family stayed at the Golden Door Motel for their first visit to the Lake, but that trip was only the beginning: they quickly bought a waterfront vacation house in Rocky Mount. The summer of 1975, on another trip to the Lake from their Oscaloosa, Iowa home, Mark's parents convinced him to give it another shot, behind their inboard/outboard Mark Twain boat.
"I don't know what hit me… I remember where we were, right outside of our cove there," he recalled. "And I got up." He was hooked.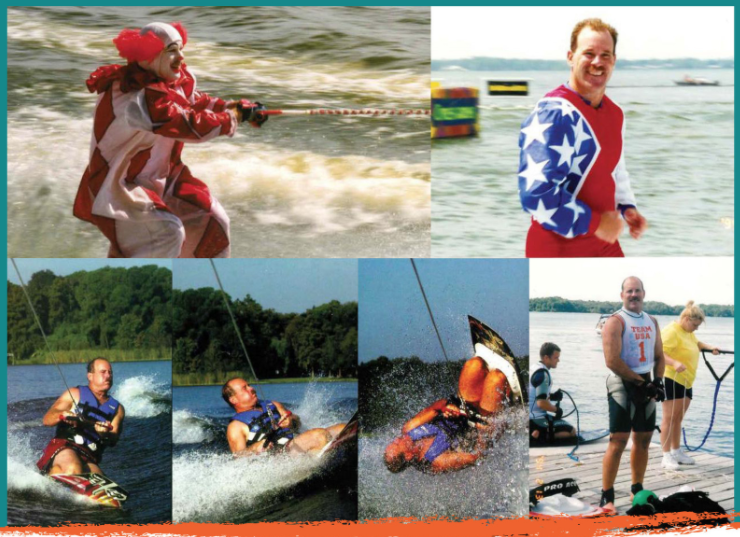 For the next several summers, Mark attentively watched skiers at the Lake of the Ozarks' two ski shows, then returned to his family's Lake house to try the tricks he'd seen. At 18 years old, he tried out for the ski show on the Bagnell Dam Strip. He barely made the cut; the tryout managers told Mark, "There's something about you…"