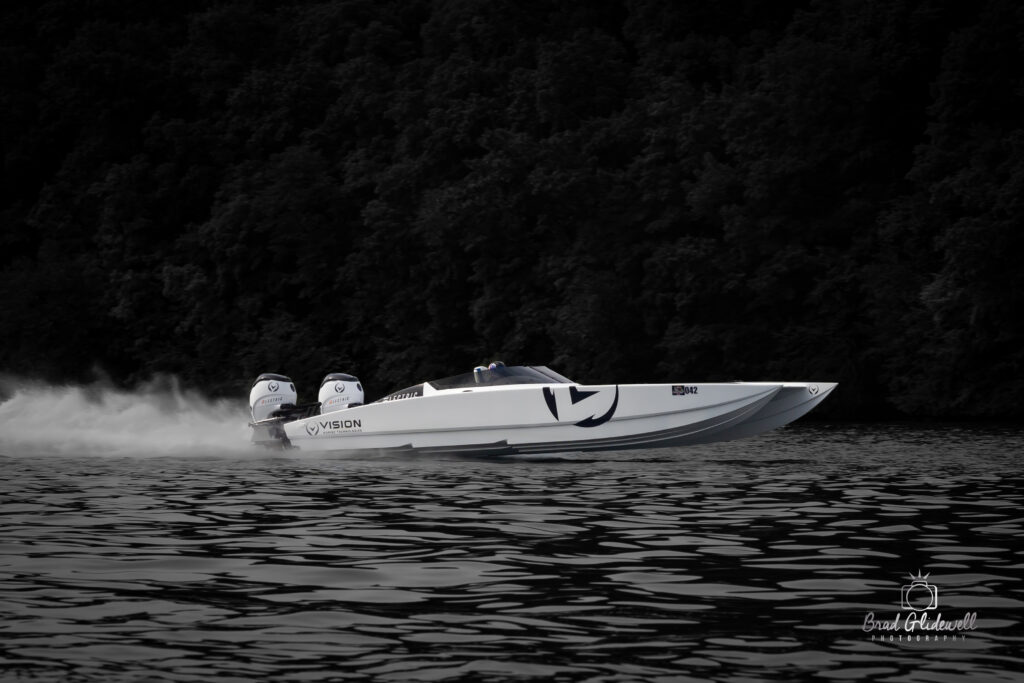 The Tesla of the boating world? Vision Marine's electric engines are powering big brands into the future. 
The partnership's first commercial offering is the 22" H2E runabout powerboat under the Four Winns brand. Beneteau states it expects deliveries to commence in 2023.
So is Vision Marine correct? Are electric engines the future of boating? Here are six reasons why the answer is "Yes." 
1. Silence Is Golden
There will always be those who love the roar of a gas engine, but a loud boat engine can overtake a pleasant boat ride's ambiance. With electric engines, conversations do not require yelling, and the sounds of nature are present. One of the great joys of boating is being able to enjoy the outdoors. Electric engines bring back that joy, with a nearly noiseless ride.
2. The Power Is There
Vision's E-Motion™ 180E packs 180 horsepower, enough power nearly any 18 to 30 foot boat, whether it be pontoons, runabouts, fishing boats, or catamarans. Electric engines offer instant torque from 0 mph, which is not the case with gas engines. And as technology evolves at a stunning speed, there's more horsepower on the horizon.
3. They Push The Green Button
Whether you're a grizzled angler or a full-blown hippie, you know protecting our waterways and the aquatic ecosystem is crucial. Electric engines help mitigate environmental trouble-spots like fuel and oil spills at the dock, as well as larger disasters from sunken boats whose fuel and oil leaks require expensive cleanup. Eco-friendly propulsion technology is headed in an environmentally positive direction… and it will be perpetuated if governments start making more sensible decisions to free-up energy production.
4. Two Words: Fresh Air
Admittedly, there can be something nostalgic about the smell of the boat exhaust as you're idling to and fro, but who could say "no" to a boat engine that doesn't emit any exhaust at all? Electric engines don't burn fuel, so boaters can breathe the fresh air. Ahhhhh…
5. They're Cheaper In The Long Run
Although the initial price of an electric engine is more expensive than a gas engine, the total cost of ownership over time is cheaper. Electric engines require very minimal maintenance, since there is no oil to check, no spark plugs to replace, not many moving parts, and — of course — no gasoline or diesel to pay for!
6. They're Already Here
With Vision's 109 mph Shootout run, this year's launch of the E-Motion™ powered H2E, and a rapidly growing number of boat owners ready to retrofit their vessels with an electric motor, it's hard to argue electric boat engines aren't the future: they're already here.