by Deborah Wolfe
Even though a deluge of frigid rain pelted the Lake of the Ozarks area during the October FLW Costa Series fishing tournament, it couldn't dampen the ambitions of 360-plus anglers raring to reel in more than $100,000 in prizes that included a brand-new Ranger bass boat.
With a bounty that big on the line, anglers were willing to endure the nasty climes for a chance at the top prize, but Bassingbob.com founder Bob Bueltmann said winning an FLW tournament is about much more than the money. 
"The FLW is the world's largest tournament-fishing organization," Bueltmann explained. "And winning certain FLW tournaments can put you on the path to competing in the most prestigious tournament in bass fishing – the Forrest Wood Cup."
Named for the founder of Ranger Boats, the Forrest Wood Cup is considered the ultimate bass fishing tournament for good reason. In 2007, the Cup was the first fishing tournament to award a $1 Million prize to the winner.
Today, the event garners international media coverage and draws thousands of fans to the community hosting the three-day championship.
"You can see why winning an FLW tournament is a really big deal," Bueltmann said. "And it can be an even bigger deal for the handful of lake communities that are selected to host the lucrative events.
According to the FLW, competitive anglers spend on average $1,660 at a lake for a multi-day fishing tournament; and they typically arrive a couple of days in advance to practice. That is a substantial economic impact."
That means the October FLW-Costa Series tournament likely brought more than $500,000 into the Lake community in less than a week. Those numbers are consistent with the latest data from the U.S. Fishing and Wildlife Service showing that more than 1.5 million anglers spend $684.4 Million annually while fishing in Missouri.
"Close to 500 fishing tournaments take place each year at the Lake of the Ozarks," Bueltmann said. "Some of those are small clubs, but many of them draw a few hundred anglers who pay for lodging, food, fishing gear, boating equipment, entertainment and more while they are here."
As the founder and CEO of Bassingbob.com, Bueltmann has a fine-tuned knowledge of the Lake area fishing scene.
Over the last five years, he and his team have spent countless hours on and off the water compiling fishing reports, interviewing pro fishermen, tracking lake levels, weather conditions and tournament results; as well as serving up donuts and hot dogs at dozens of tournaments each year. 
In addition to BassingBob.com, the outlet publishes the twice-yearly Fishing News magazine which is available on Lake Area newsstands.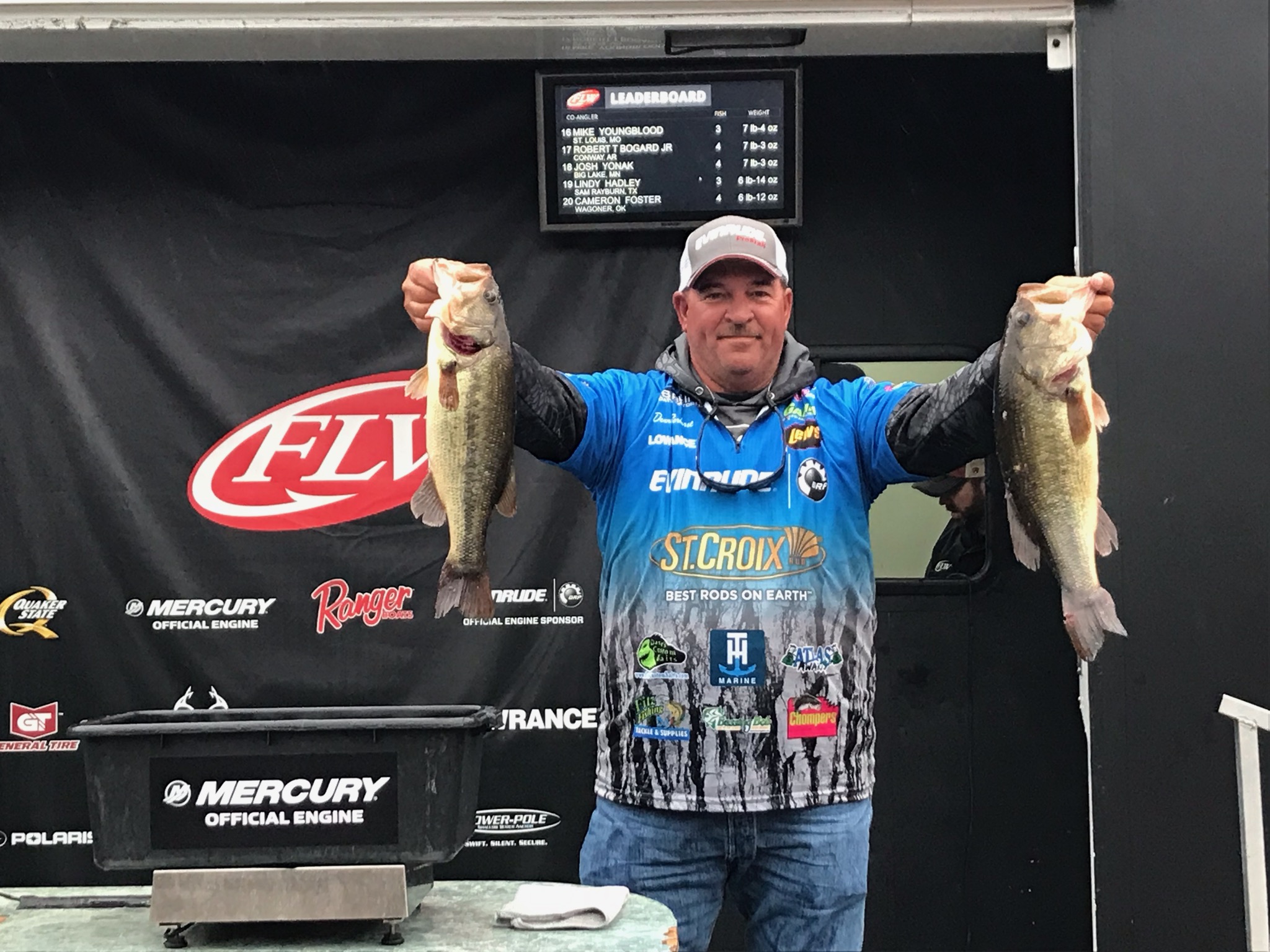 BassingBob.com's content includes:
2,359 Daily fishing reports on bass, crappy and other types of fish
492 – Videos
560 – Tournament Results
150 – Articles
24 – Publications