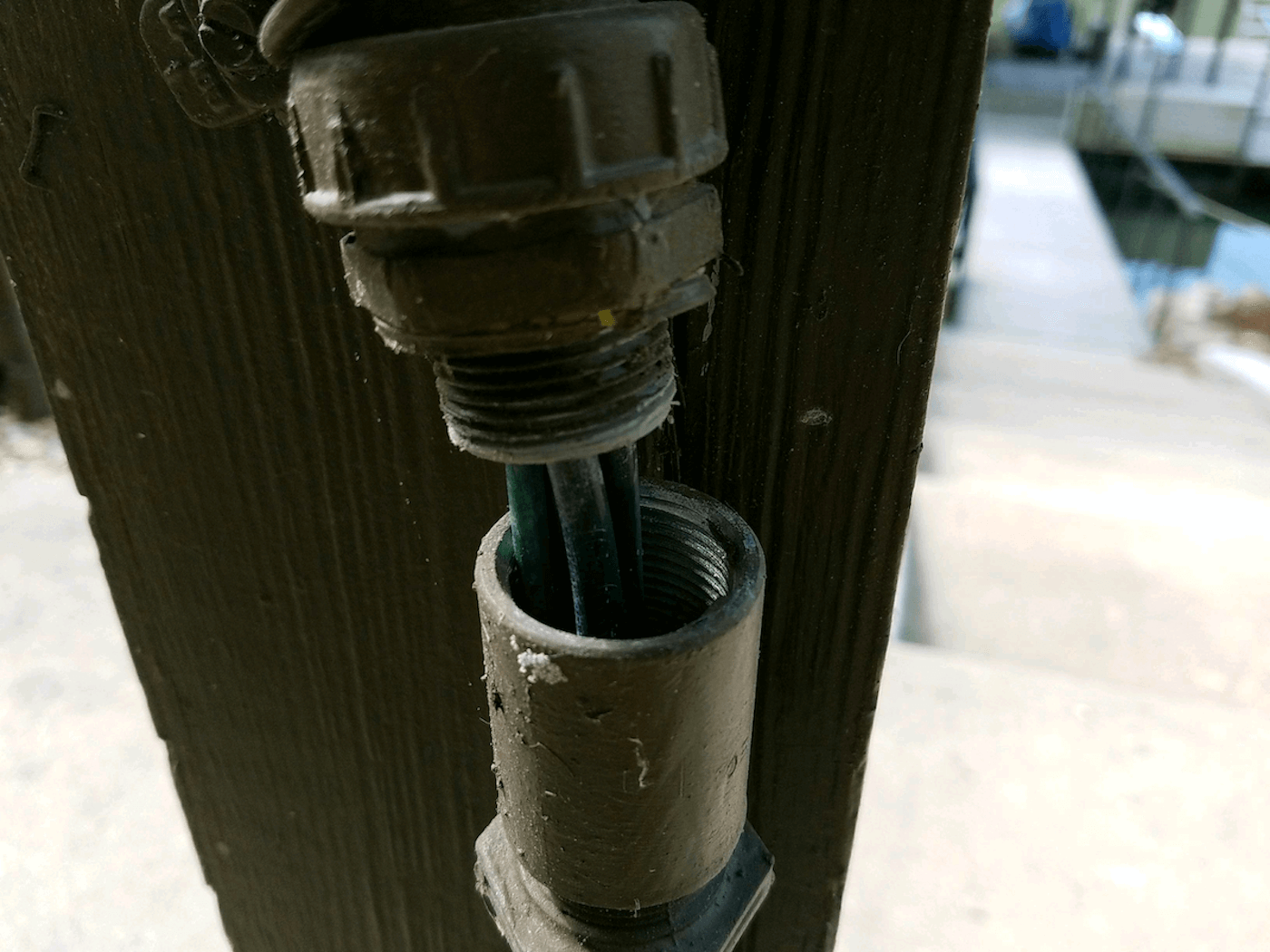 While it would be nice if every aspect of boating were plug-and-play, the reality is: things need to be maintained. Catalyst Electric co-owner Jon Bussey says few things are more important than ensuring your dock's electrical system is in good shape. In business at Lake of the Ozarks for more than 10 years, Catalyst's crews inspect hundreds of docks every year, and solve plenty of electrical problems.
The Lake has more than 30,000 docks along its 1,150 miles of shoreline. The vast majority use electrical connections, for everything from boat lifts to lights to water pumps. And while the number of electric shock incidents on the water has been very small, one accident is too many.
"The best way to prevent another electrocution is for dock owners to be diligent," Bussey said. "A good place to start is by visually inspecting your dock's electrical system every spring, as you prepare to get on, or in, the water." Bussey says dock owners don't even need to touch any wires to perform a safe, visual inspection of their dock's electrical system. (When in doubt, call a trusted, qualified electrician.) Here's what to look for:
DOCK ELECTRIC INSPECTION CHECKLIST
1. CHECK BOXES & BREAKERS
-Boxes, fittings & covers should be in good shape.
-Every month, check every GFCI breaker with the test button and a plug-in GFCI tester
-If you don't have GFCI breakers leading to your dock, call an electrician today…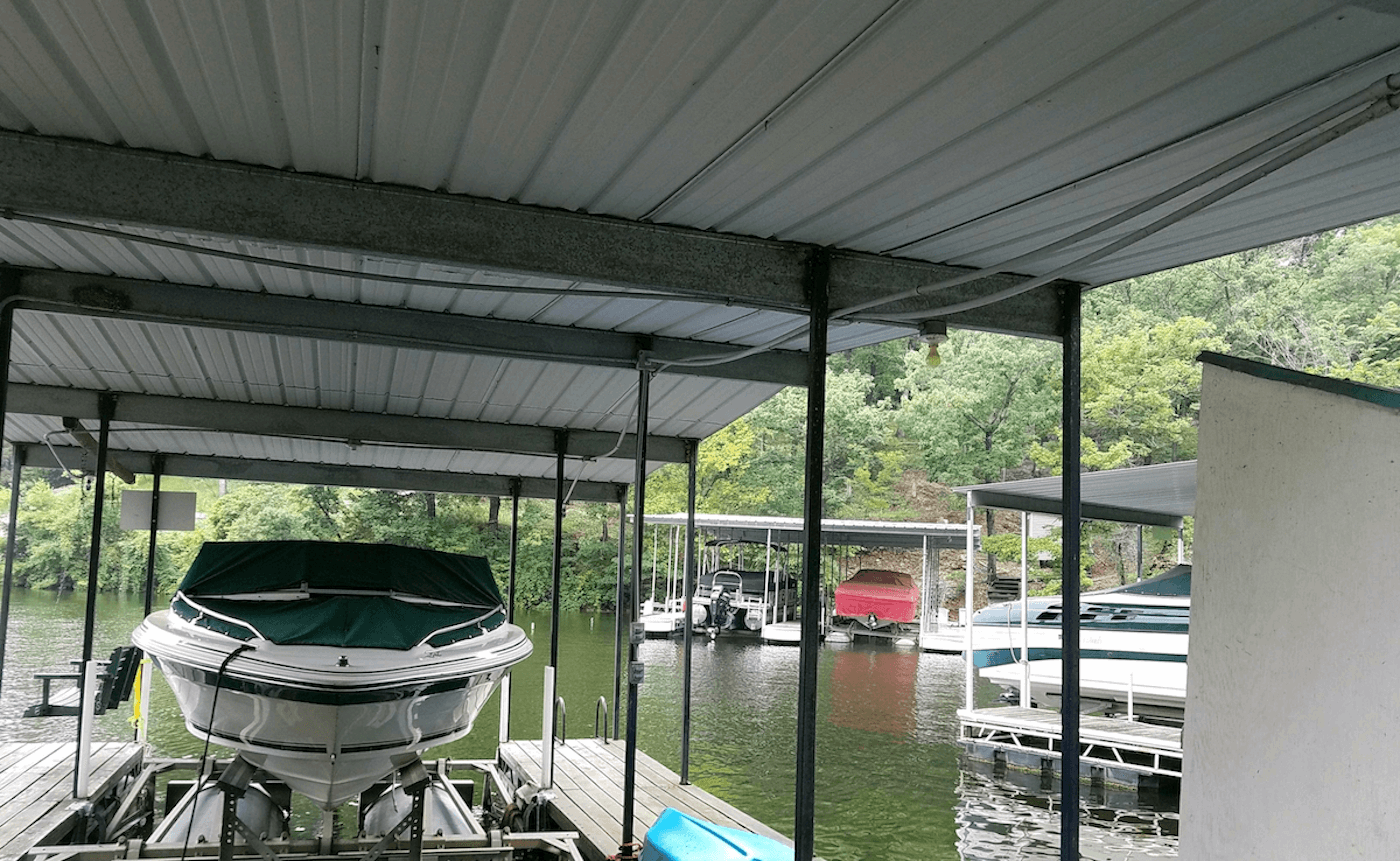 2. CHECK YOUR CONDUIT
-Conduit coming from the house to the shoreline should be intact, and joints should be tight
-On the dock, visually inspect conduit running overhead and/or under the decking. If there's separation in conduit joints, conduit damage, or visible wear and tear, you might have a problem.
-(If wiring on your dock is not in conduit, call an electrician immediately)

3. ON THE SHORELINE
-Grounding jumpers—from the dock to the shoreline—should have good connections and be secure
-Turn the shoreline breakers off and check that the dock electric is off too
-Ensure cords leading to pumps or lifts are in good shape

4. IN THE WATER
-Have a certified mechanic check the boat's electrical system. Faulty boat electrical grounds can be as dangerous as a poorly grounded dock.
-Use a current-detecting device to test the water around the dock before you go for a swim.