Before the dam was built, what would one day be Lake of the Ozarks was a largely undeveloped area, with tiny communities scratching out a living in the rocky Ozark soil. Through the years, people arrived to play at a Lake built first for power, but whose potential energy proved to be more about entertainment and exploration than electricity.
You can still meet people at the Lake whose families were here long before Bagnell Dam was built: I'm one of them. My family tree in Miller County extends well into the 1800s, though I'm still wandering around the Ancestry.com rabbit hole I recently dove into, so more answers about my connection to this place are (hopefully) still to come. But whether it was in the 1880s or the 1980s, everyone has a story about their first trip to this place, and for most, it took the form of a Lake vacation. One family trip led to a return visit, and suddenly you've got what Camden County Presiding Commissioner recently called the "lifeblood" of the entire local economy: a lakefront home with a boat in a dock. The Lake of the Ozarks is filled with nostalgia and memories, with plenty of potential for more, as new generations find new ways to experience the outdoors and connect on the water.
One of my earliest boating memories is of learning to drive a stand-up jet ski on a cattle pond (we called it "The Tank") in deep south Texas. I'm not sure you could pay me to swim in that water these days, but as a child, it was open water with a jet ski, a rope swing, and a muddy shoreline: what else is there? I learned to kneeboard on a Texas lake; ever the cautious one, I white-knuckled the ski rope, tentatively trying the "tricks" I'd seen my braver cousins master… tricks like riding back and forth over the edge of the wake. I learned to waterski as a teen on an Arkansas lake, only after falling again and again, giving up in utter frustration, and finally relenting to my parents' pleas to try it "one more time."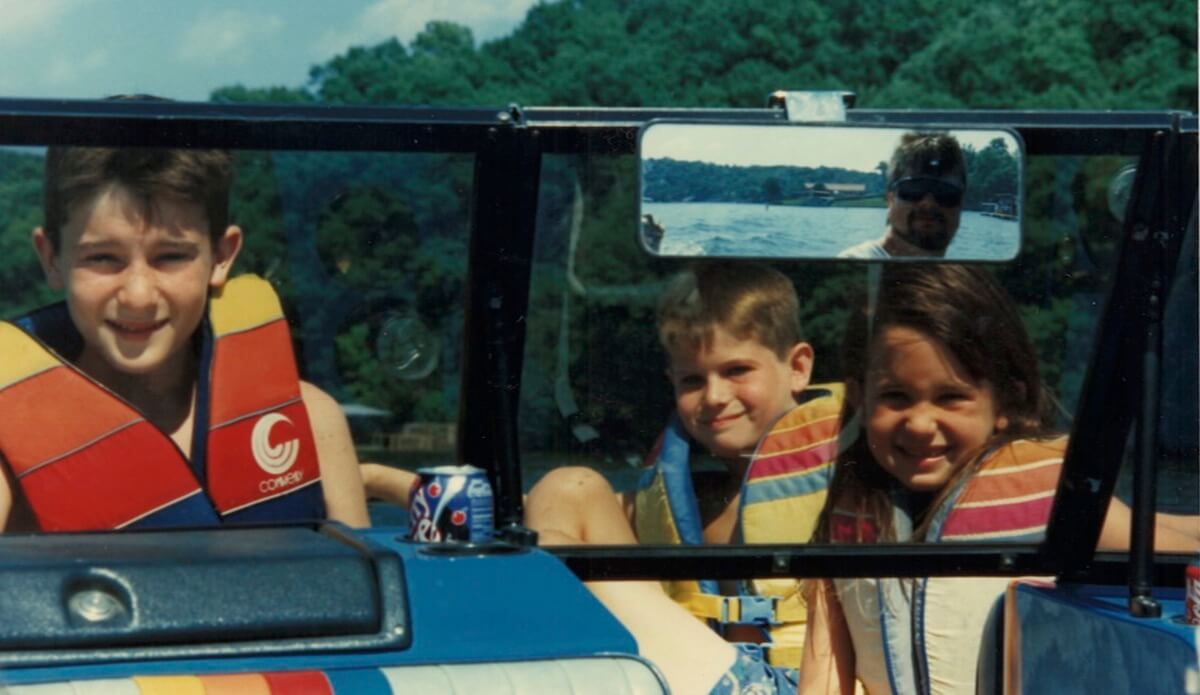 I've been coming to Lake of the Ozarks since before I can remember, but it wasn't for a boating vacation. Though my family roots go deep here, my father, after graduating from School of the Osage and then Mizzou, craved adventure and warmer weather, so he took a sales job in south Texas, where he met genuine cowgirl at a local Baptist church. She taught that hillbilly farmboy how to ride a horse, gut a deer, and… well, in short, I was born and raised in south Texas. But twice a year, we travelled back to the Lake. An annual 4th of July reunion brought more than a hundred folks to camp out at our private family lake, way off the beaten path, just a couple miles downstream from Bagnell Dam, in the Osage River floodplain. I still remember the "high water marks" drawn in permanent marker on the stilted cabin. My siblings and cousins and I would climb in the rowboat and shove out into the middle of "Brown's Lake" to angle for catfish or perch, tell stories, and (so unsafely) shoot bottle rockets off the bow. Then, every Christmas, we would return to a huge Lakefront house that had a hot-tub under the living room floor. Twenty-plus people from babies to grey-hairs would eat Missouri meatloaf (a picky eater, I politely declined) and Texas tamales, play games and work puzzles, and marvel at winter sunsets over the Lake of the Ozarks.
Those trips did include some time on the "big Lake" too. Dad's cousin David would take us for rides on his boat. And my first time to "drive" a boat was as a momentary captain of the Tom Sawyer paddlewheeler: long enough, at least, for a photo op and a cheesy grin.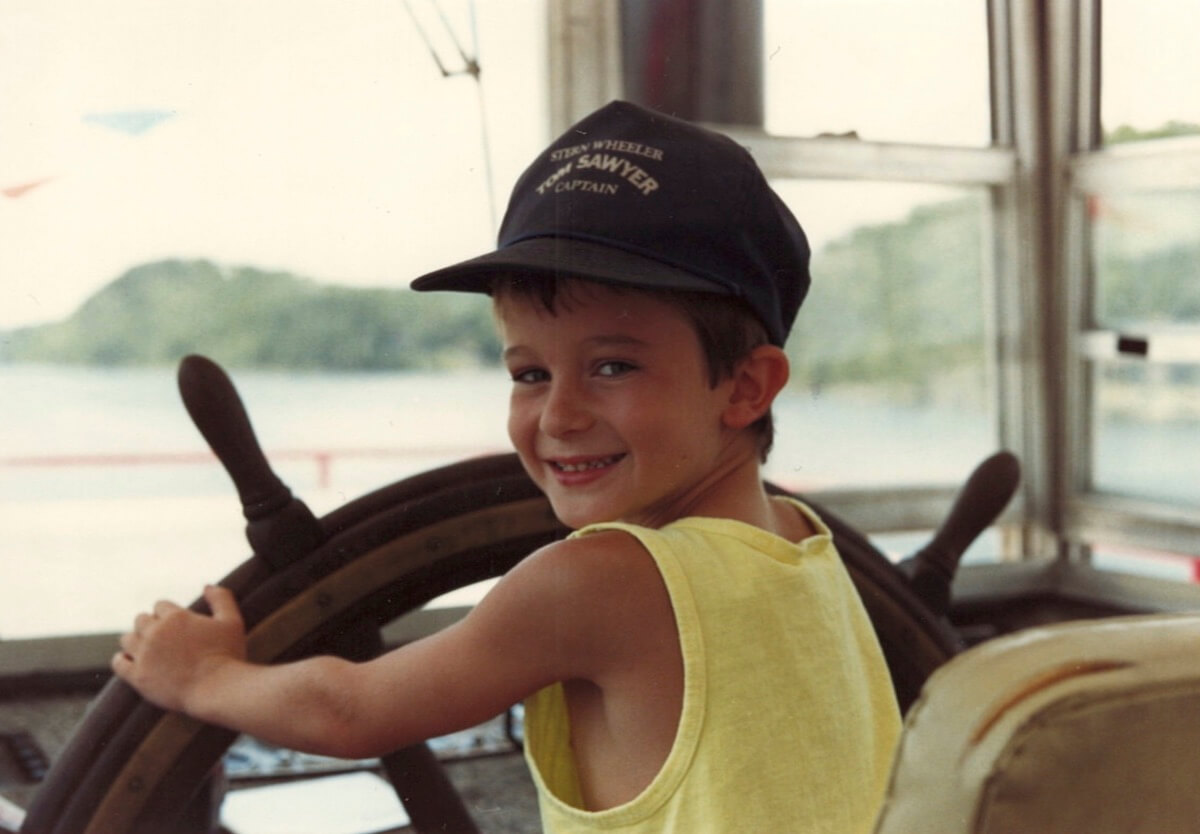 In 2010, my little family returned to our Lake area roots…