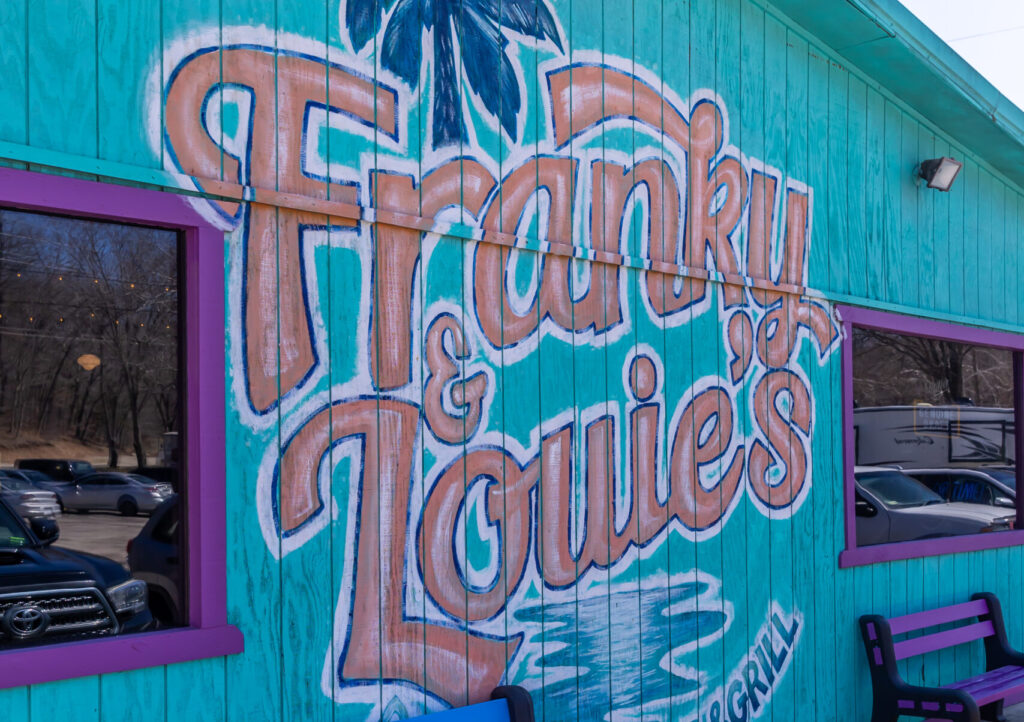 by Ariel Kralina, photos by Brad Glidewell
On the Lake of the Ozarks 10 Mile Marker, Franky and Louie's offers live music and fun games with a white sand beach for the family to enjoy. The kitchen staff clearly loves crafting a delicious and memorable experience, and thanks to the diverse menu, there's something for everyone.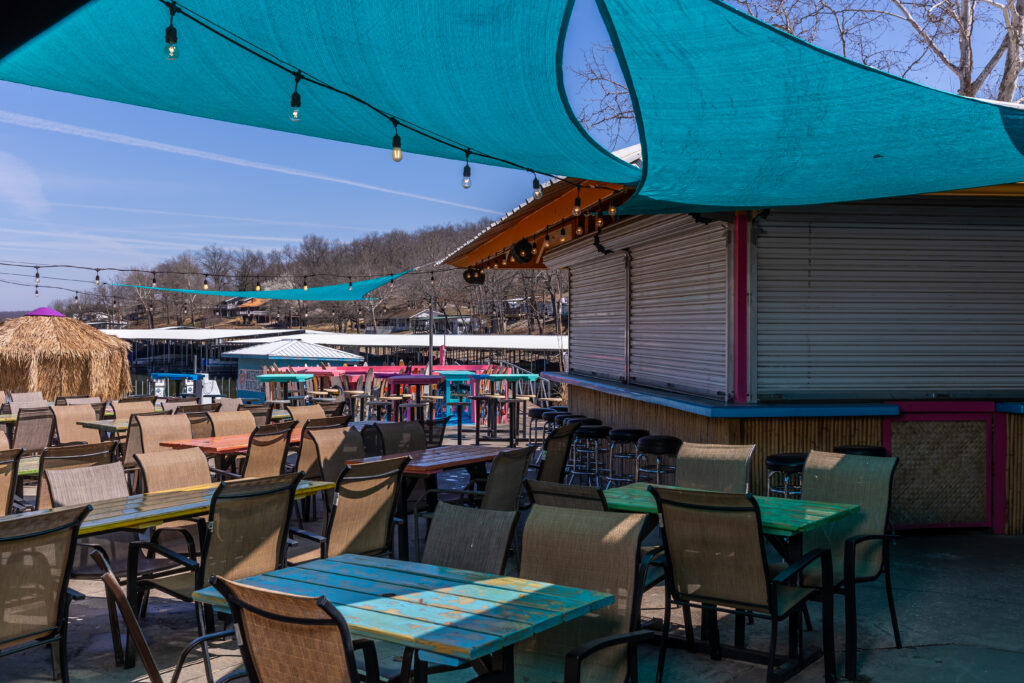 To Eat
Blackened Tuna
This generous portion of tuna is served over Caribbean rice and glazed with a sweet orange chili sauce served with sautéed vegetables. The tuna itself has just a touch of spice but is perfectly balanced by the sweet and tangy orange glaze.
Key West Cobb Salad
Fresh and fruity! Topped with a house-made pineapple vinaigrette, the Key West Cobb Salad brings together mixed field greens, fresh mango, diced tomatoes, and red onion. This salad is true refreshment on a summer day.
Blackened Cod Sandwich
A lightly blackened cod filet topped with sautéed peppers and onions, crisp lettuce and tomato, served on a toasted butter hoagie. The flaky white fish melts in your mouth, and the delicious blend of seasonings keeps you coming back.
Franky's Club
You can't go wrong with a good club sandwich. This club is stacked to the sky with house-smoked turkey breast and shaved ham and held together with lettuce, tomato, Swiss cheese, and applewood smoked bacon and smashed between two crispy Texas toast bread slices.
To Drink
The Franky and Louie
The signature drink at Franky's—a house-made punch with a mixture of Malibu flavors including pineapple, cranberry, and mango topped with Sierra Mist and garnished with a fresh fruit… this cocktail is just as refreshing as it is fun! Try it in a full-sized beach bucket for you and your friends, and keep the bucket as a souvenir!
Jalapeño Marg
Fresh, house-infused jalapeño tequila gives this classic cocktail a unique Franky and Louie's spicy twist. If you avoid sweet drinks, give this one a go. The jalapeño margarita has the perfect amount of heat, with a fantastic sweet-and-savory finish.