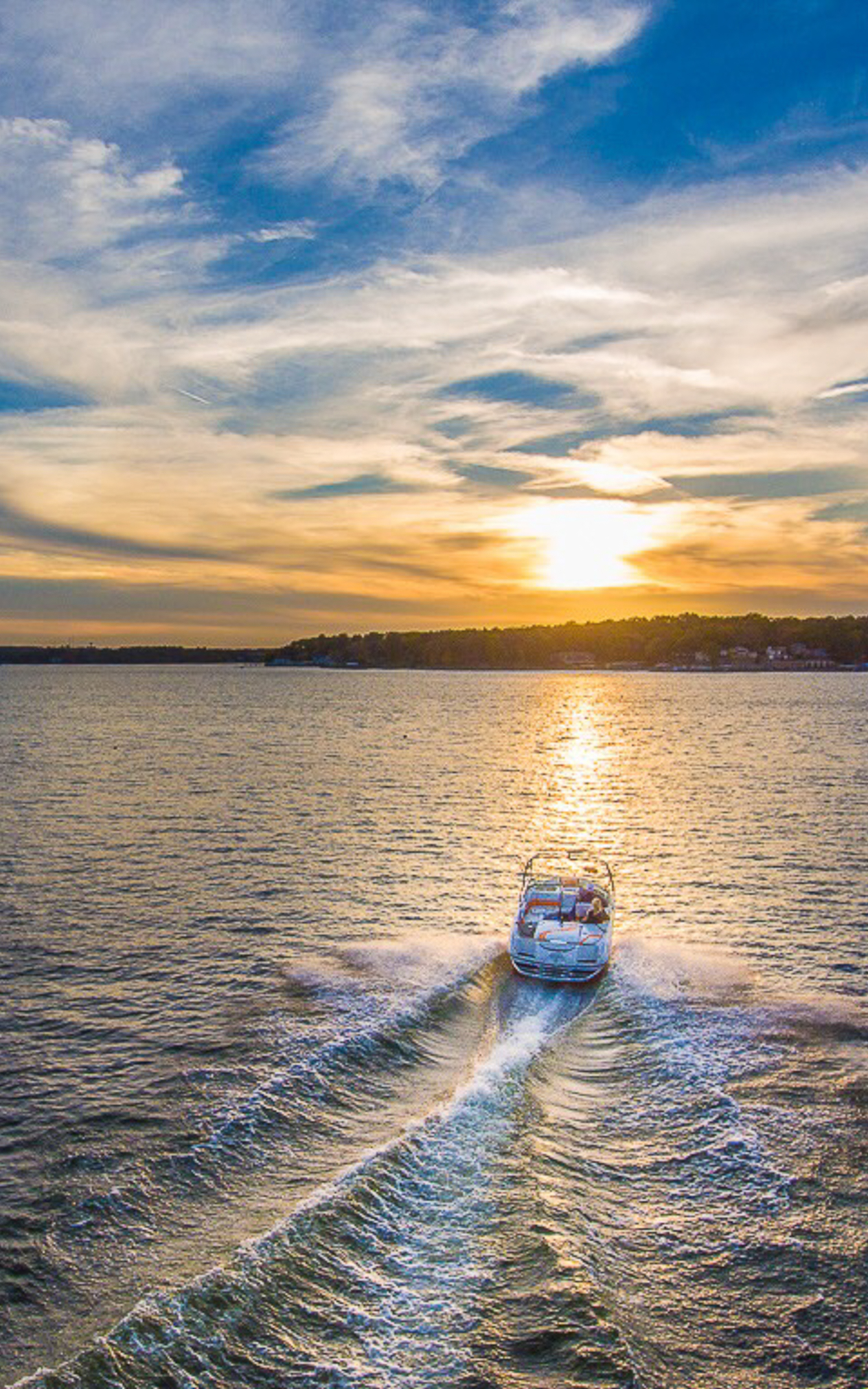 by Nathan Bechtold
Boaters love Missouri. Besides being home to the number one recreational lake in the country—Lake of the Ozarks—Missouri also boasts several other very popular lakes for recreational boaters and anglers, as well as the Mississippi and Missouri rivers.
But Lake of the Ozarks' countless coves host tens of thousands of waterfront homes and docks, and in recent years, those homeowners have raised concerns about the increasing size of—and potential damage wrought by—large boat wakes in coves. While boat wakes are an inevitable part of boating, with the passage of House Bill 2116 in 2018, legislators made two changes to try and mitigate some of property owners' concerns, and calm more coves.
First: How To Make A Wake, And How Not To
Boat wakes are a product of the laws of physics. A boat sitting in the water displaces a certain amount of water, and as it moves, it continues to displace water, but in a new space.
Idling = No Wake. A boat that is idling and very slowly moving will only create the small churn generated by the motors and minimal waves off the hull. 
On Plane = Small Wake. When a boat is moving slowly, it is pushing the hull through the water. But a boat gets "on plane" when its speed brings most of the hull up out of the water. While some wake is generated, a boat traveling 45 mph on plane will likely not generate a large wake—or at least not as large as it would generate while "plowing"—because it is not displacing nearly as much water. Hull style, boat length, and motor trim are factors here too.
Plowing = Large Wake. "Plowing" is the term used when a boat is not yet on plane, but is moving above idle-speed through the water. The effect is that a large amount of water is displaced, creating a very large wake. Generally, the larger the boat, the larger the wake when it is plowing (though there are some exceptions). Plowing is a transitional speed that necessarily occurs between idling and getting on plane, but boaters should avoid continually plowing.
Note: While certain activities like watersports necessitate a wake, there's a way to do it right, safely, and in an appropriate place. (Read a local pro's tips about selecting your perfect wake sports cove, on page 140 of this magazine.)
What Changed Under The New Missouri Boat Wake Law?
The new Missouri Boat Wake Law changed three major things, effective Aug. 28, 2018.
1. Boat wake violators can be charged a $25 fine. That means wakes are treated more like traffic tickets, rather than a violation that requires a court date.