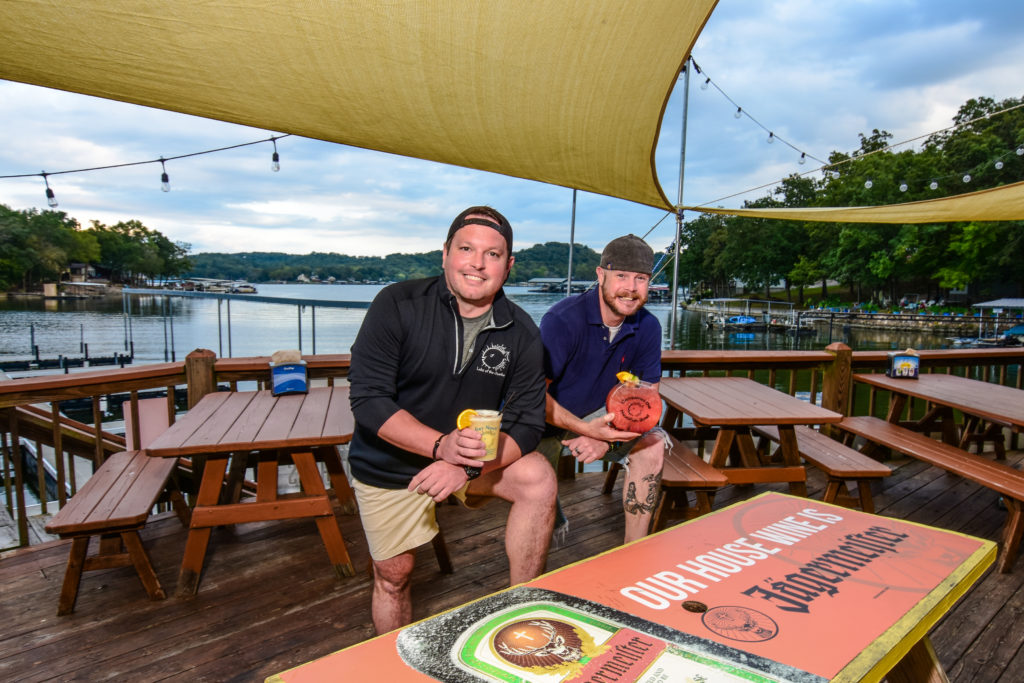 4 Drinks To Make And Take Aboard
by Emily Debert
When you hit the Lake, it's water, water everywhere… but you might want something else to drink! Looking for a unique beverage to bring on the water? Here are four fun drinks (with a sober- and kid-friendly option) to make and take next time you hit the Lake, inspired by two Lakefront bars: NautiFish Rum Bar and Landshark Bar & Grill.
Remember: Please designate a sober captain, and tell them how awesome they are. Don't drink and drive a boat!
Aqua De NautiFish @ NautiFish Rum Bar
NautiFish Rum Bar's signature drink, the "Aqua De NautiFish" is such a popular drink that the quirky bar & grill sells more of it than they do Bud Light bottles each summer! The "Aqua De NautiFish" is made up of 3 parts of their six house-made Cruzan Light Fresh Fruit-Infused Rums all mixed together with one part each of orange, pineapple, and cranberry juice to make a heavenly beverage that will have NautiFish's guests feeling just a little bit Nauti. This drink can be served in an individual size or in one one of NautiFish's Famous Fish Bowls to share with friends!
Painkiller @ NautiFish Rum Bar
For guests looking for a truly tropical escape, NautiFish's "Painkiller" could be the ticket. Unlike any other "Painkiller"at the Lake, NautiFish's recipe is straight from the Virigin Islands and was discovered by owners Rob Shields and Aaron "Buff" Norman during their adventures. Made with one part Pusser's Rum, the British Royal Navy's secret blend of Caribbean Rums, two parts pineapple juice, and one part creme de cacao and sprinkled with nutmeg, this delightfully smooth concoction is sure to help life's little pains sweetly melt away.
5 O'Clock Somewhere @ LandShark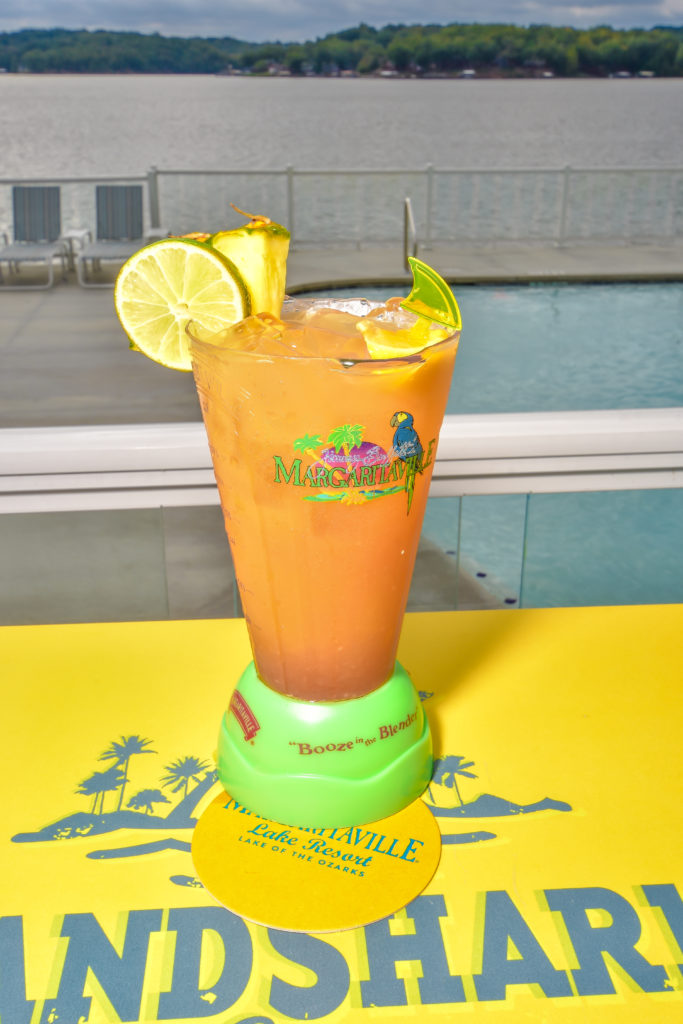 The "5 O'Clock Somewhere" is one of LandShark's signature drinks that's appropriately named after Alan Jackson and Jimmy Buffett's 2003 hit by the same name. This drink is a refreshing combination of 1oz Margaritaville Silver Rum and 1/2oz Paradise Passion Fruit Tequila, 1/2oz Cruzan 151 Rum, 1 1/4oz orange juice, 1 1/4oz pineapple juice, 1/2oz Margaritaville's house sweet and sour blend, and a splash of grenadine. At Landshark, for $8 extra, guests can have "5 O'Clock Somewhere" – or any other drink – served in a refillable 22oz blender cup.
*Sober- and Kid-Friendly* Pup's Punch @ LandShark
Sobriety is never a bad idea: it's the only good idea if you're driving the boat, and plenty of folks prefer to stay un-buzzed for a variety of reasons. Whether you're driving, simply not drinking, or have kids who want something fun to sip too, take inspiration from LandShark's "Pup's Punch." The drink is geared towards under-aged guests who want a special beverage like the grown-ups, but this ain't your Capri-Sun-level mixed drink (who are we kidding: Capri-Suns are awesome)! Served in a 16oz light-up cup, "Pup's Punch" is made up of Island Oasis House Lemonade, pineapple juice, Island Oasis strawberry and banana purees, and an optional splash of grenadine. This virgin drink serves as a great option for those too young to consume alcohol or for those who just prefer not to.