FJ Propeller buys the iconic Hering Performance Propellers to create some serious synergy
by Matt Trulio/speedonthewater.com
A two-time offshore powerboat racing world champion, Casey Boaz, the co-owner of the CR Racing Team as well as FJ Propeller Midwest in Osage Beach, Mo., made a major purchase in 2020: he bought Hering Performance Propellers. Boaz and his wife, Sheila, finalized the deal in July with Jim Hering at his Marysville, Wash., facility.
"Casey had heard I was looking to sell and called me out of the blue in February or March, but with the COVID-19 thing we weren't able to get together until [June]," said Hering. "I showed him around the shop and how we do things.
"We hammered out the details and signed a deal on a dollar bill," he added, then laughed.
"I think Hering Propellers has the best name in the world," said Boaz. "We had been wanting to develop our own stuff and this acquisition will help us accomplish that."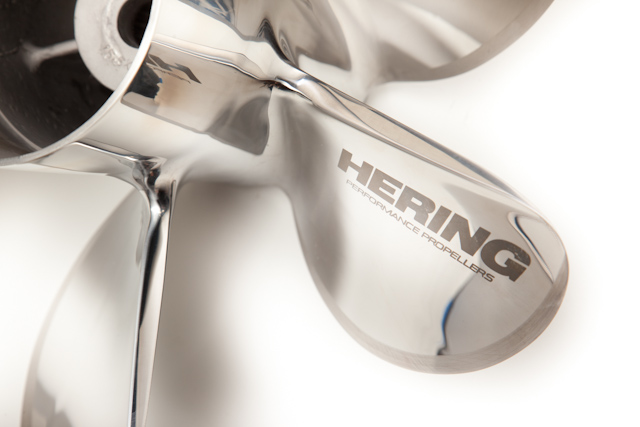 For the balance of 2020, Hering's equipment and operations remained in Washington and its namesake continued to run the company. In 2021, Hering's equipment will be moved to a new facility, adjacent to FJ Propeller Midwest in Osage Beach.
As FJ Propeller Midwest provides propeller repair and tuning services and Hering produces new propellers, the businesses will be kept separate. However, Jesse Boaz, the Boaz's 27-year-old son who mostly runs the current Osage Beach prop business, as well as his 16-year-old brother Nicholas, also will be deeply involved in the Hering operation in Missouri.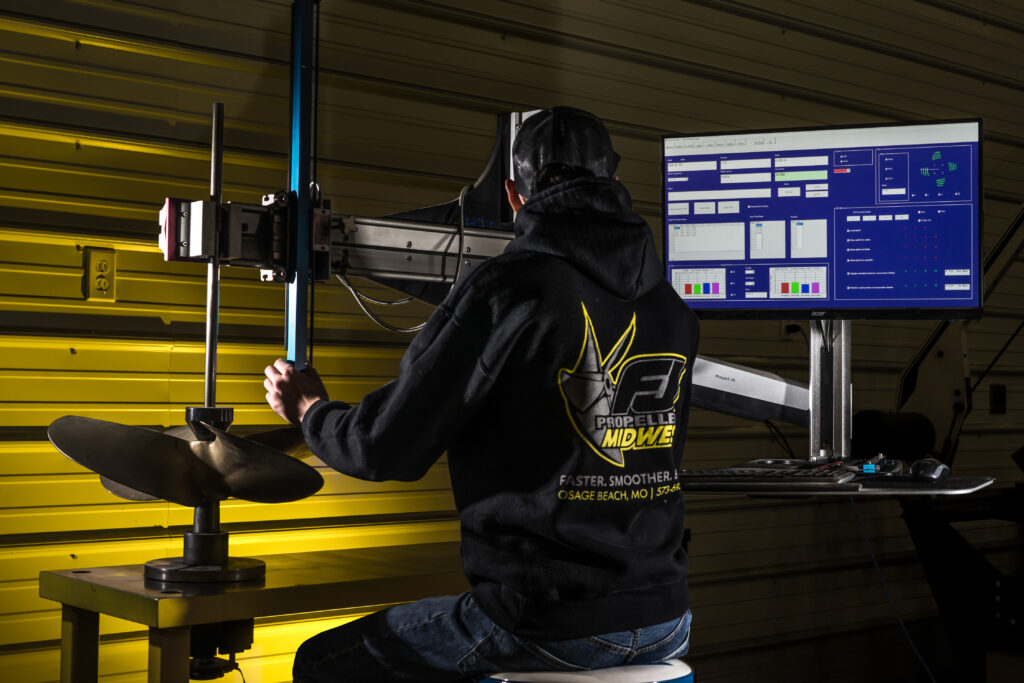 In essence, FJ Propeller Midwest and Hering Performance Propellers will be a one-stop shop, albeit in two neighboring facilities, for high-performance powerboat enthusiasts.
An avid competitive cyclist, Hering now has more time to pursue the sport, as well as some ideas he has for its hardware. "I plan on pursuing a few things on the drive train side," he said.
For Boaz, he looks forward to cockpit time with fellow racer Rob Unnerstall in the CR Racing team's 32-foot Doug Wright catamaran, but the slimmed-down 2020 racing season gave him more time to focus on his new acquisition and FJ Propeller Midwest.