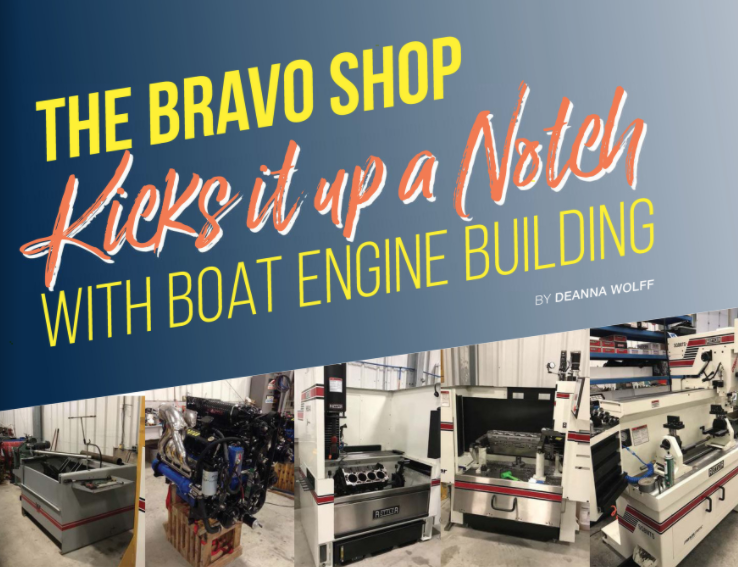 by Deanna Wolff
An outstanding boat engine mechanic since the age of 16, John Pfahl knows a thing or two about fixing stern drives. This knowledge came in handy after John and his wife, Michelle, bought an offshore power boat and one of their Mercury Bravo stern drives broke. John took the drive apart, figured out how it could be made significantly better, and shared this discovery with The Bravo Shop in Nebraska. The shop's clientele loved their "upgraded" stern drives so much, that the Pfahls decided to buy the shop in 2010.
After outgrowing their shop in Nebraska, John and his wife packed up their two sons and moved to the Lake in 2012, where The Bravo Shop is still thriving and growing. Considered experts in Mercury Bravo stern drive repair and maintenance, The Bravo Shop is taking a huge step: building boat engines.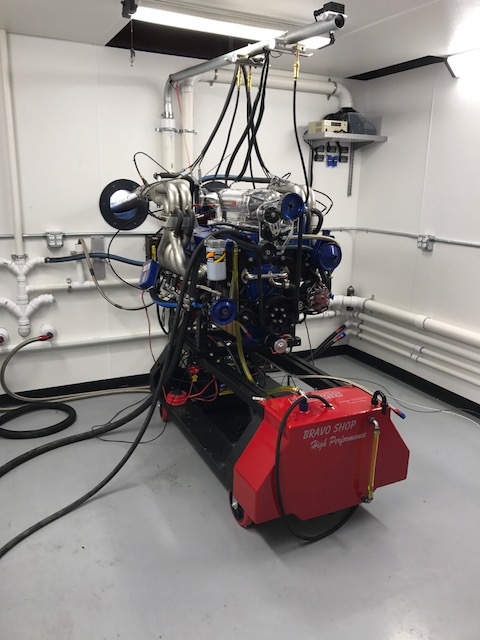 In pursuit of perfection, the Pfahls have purchased new machining equipment and a state-of-the-art Land and Sea Dyno, so they can finely tune engines before installing them on their customers' boats. "At first, we used to have to rely on other machine shops for our work and if the drives came back wrong, then we had to fix it," John explains. "So, we decided to buy the equipment so we would be in control of all aspects of building the engines."
The Bravo Shop has been a multi-faceted marine propulsion company for several decades and they are the exclusive manufacturer of the Mercury Bmax drive system, popular worldwide for both gas and diesel applications. With the growing popularity of diesel engines, they recognized the need to create a sterndrive to stand up to this power. So, the Bravo Shop went into test mode, compiled the research, and manufactured the necessary items to create the new Bmax HT, the world's only internally-cooled high-performance outdrive, rated for up to 850 horsepower and 850 ft./lbs. of engine torque.
The Bravo Shop is truly a family-owned and operated business. Both of the Pfahl's sons also work at the shop and if you visit in person, you'll be greeted by the happy barks of Noalie and Khloe, the two sweet dogs that go to work with them every day.
The Bravo Shop is located at 15 Brooklynn Lane in Kaiser, MO 65047. Telephone: (800) 792-7286.